Address Matters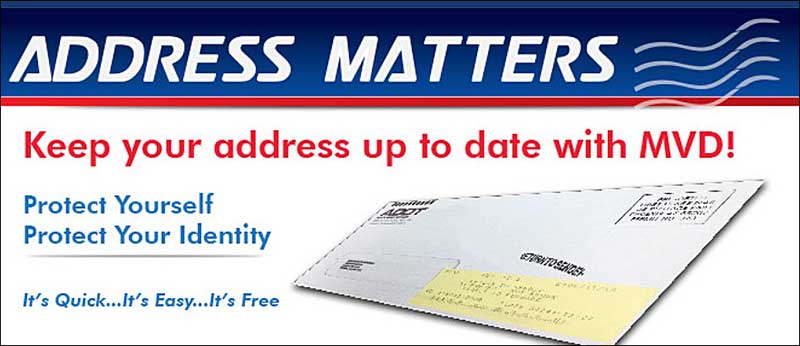 ADOT wants your address…
Don't worry, we're not coming over. It's just that ADOT's Motor Vehicle Division sends out approximately 270,000 vehicle registration renewal notices each month – that's on top of the 135,000 or so driver licenses, many (many) license plates and various notification letters. Including all letters and notifications, about 10 million pieces of mail are sent to MVD customers each year! With so much mail going out, it's essential that we have your correct mailing address on file.
Address matters
Providing an accurate mailing address not only ensures you'll receive important documents from ADOT, it's also something you must do to comply with the law. Arizona statute requires all driver license and identification card holders to report any change of address to MVD within 10 days.
Updating your address with MVD is beyond easy. You can do it online or in-person. You'll just be asked to provide your name, date of birth and driver license or identification card number. Address changes are free, but there is a $12 charge if you request a replacement driver license or ID card.
You've got email
Through ServiceArizona, vehicle owners may elect to have renewal notifications sent by email, but it is important to note that if you opt to have your notices sent by email, you will NOT receive a notice through the U.S. Mail. So, be sure to remember those passwords and check those in-boxes if you choose email notifications!
Return to sender
If, for whatever reason, you don't receive a renewal reminder in the mail, it's not an excuse to skip registering your vehicle. A renewal notice is not required to renew your registration. Visit ServiceArizona for details on how to register your vehicle.
More vehicle registration questions? We've got answers. Check out our vehicle services FAQs on ServiceArizona and the ADOT website.