Marana app connects you with businesses and traffic alerts during Ina/I-10 project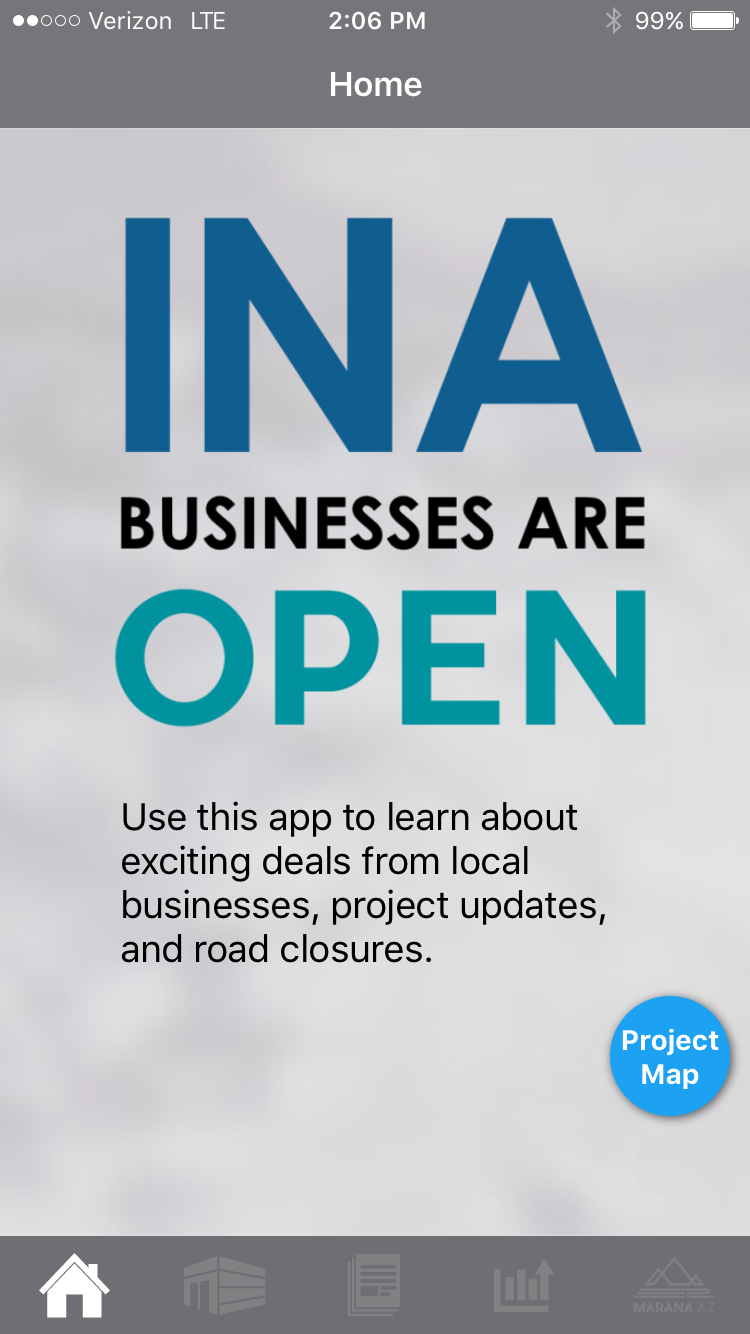 By Tom Herrmann / ADOT Communications
For the 30,000 drivers who have used the intersection of Ina Road and I-10 every day, it's essential to keep up with construction of a modern traffic interchange. An ADOT project of this size – starting with building a bridge to carry Ina over I-10 and the Union Pacific Railroad tracks – will include several changes along the way that affect traffic.
To help people during the two years that Ina Road will be closed at I-10, the town of Marana has created a smartphone app called Project Ina. Available for iPhone and Android, it's already been downloaded by more than 1,000 people. You'll find links to it here: www.maranaaz.gov/projectina.
"We wanted one place where people could go looking for information about the project," said Tony Hunter, assistant to the town manager. "We wanted people to be able to get in touch with businesses in the area. We wanted them to have the latest news whenever they need."
Mission accomplished. ADOT has kept open access to businesses near Ina and I-10, and the app, created by the town's app-development team, lists contact information for businesses as well as special offers and traffic alerts.
This is the third app the town has produced. My Marana has information about the town. Marana Events has just what you would expect.
Communicating with everyone in a town that has more than tripled in population since 2000 isn't always easy. With the Project Ina app, Marana has dialed up another way to do just that.