Snow fence stolen along State Route 273 near Sunrise ski resort
ADOT asks for help tracking down thieves
December 22, 2014
PHOENIX — Nearly $400,000 worth of snow fencing has been stolen from the Arizona Department of Transportation in the White Mountains – costing taxpayers, and potentially making it more difficult to keep State Route 273 near Sunrise ski resort open during blizzard-like conditions this winter.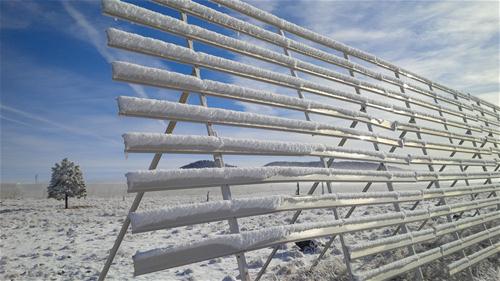 ADOT reported missing more than 100 snow fence panels along SR 273 (mileposts 377-380), between the SR 260 junction west of Springerville and the turnoff to the Sunrise ski area in the Apache County/White Mountains region.
The fences are designed to prevent snow from drifting across the highway, which helps ADOT save time and resources in clearing snow and ice off the road surface, and assists efforts to keep the roadway from being closed due to deep snow drifting.
The large panels, which are approximately 16 feet wide and 12 feet high, are primarily located along rolling grass hills and other big, open areas where there aren't trees to provide a natural wind break.
The estimated cost to replace all of the missing snow fences is nearly $400,000.
The snow fence panels, which are made mostly of aluminum, may be headed for Valley scrapyards. The Arizona Department of Public Safety is conducting a criminal investigation into the thefts. Individuals who may have information are encouraged to contact law enforcement at 1.800.78.CRIME (800.782.7463), which can be done anonymously.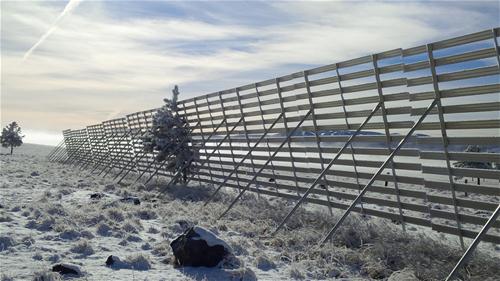 "We believe the panels were stolen at night, so we could really use help from the drivers traveling on our highways, especially at night," said ADOT Deputy State Engineer Steve Boschen. "If you happen to spot suspicious activity, don't hesitate to call the police or 9-1-1."
Before heading out on the roads, drivers are encouraged to call 5-1-1 or log on to ADOT's Traveler Information Center at az511.gov for the latest highway conditions around the state. The website features real-time images along state highways that give drivers a glimpse of weather conditions in various regions. ADOT's Twitter feed (@ArizonaDOT) is a great resource for travelers, too.