DBE Supportive Services Program
Overview
The DBE Supportive Services program is designed to assist qualified minority- and woman-owned businesses to become certified as a Disadvantaged Business Enterprise (DBE) firm. Once certified, the program strives to assist DBE firms to get work on federal-aid contracts and to become self-sufficient in their respective industries. A variety of training programs and technical assistance is provided by the Supportive Services program staff to assist DBEs in meeting these goals.
Companies registered as Small Business Concerns (SBC) can also participate in the same conferences and trainings offered to DBEs.
Click on the tabs above to learn more about the programs and services offered to DBEs.
You can also contact us at 602.712.7761 or 602.712.7370, or email [email protected] if you would like to be added to our email list to be notified of upcoming events or if you need assistance.
Events
DBE Task Force Meetings
Date
Time
Meeting
Location
Registration Link
TBD
TBD
DBE Joint Task Force
ADOT Office 206 S. 17th Ave,
Mary Peters Conference Room 101, Phoenix.
TBD
Sept. 22, 2020
9- 11 a.m.
DBE Professional Task Force
ADOT BECO, 1801 W. Jefferson, Suite 101, Phoenix.
TBD
Oct. 20, 2020
1- 3 p.m.
DBE Construction Task Force
ADOT BECO, 1801 W. Jefferson, Suite 101, Phoenix.
TBD
Statewide DBE & Small Business Conference
| Date | Time | Location | Registration Link |
| --- | --- | --- | --- |
| TBD | TBD | TBD | Coming Soon |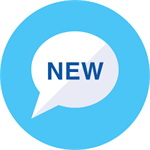 The ADOT Small Business Resource Center is now open!
This is the one place you can go to get one-on-one and small group help for your various business challenges! You are able to meet, seek help and get answers to your specific questions from experts. All meetings held at the ADOT Small Business Resource Center located at 1801 W Jefferson St. Phoenix, AZ 85007. Companies located outside of Maricopa County may request their meeting be held online. Check out all we have to offer and schedule your meeting today!