Motor Vehicle Dealer Licensing
We are intent on processing your application for an ADOT Motor Vehicle Dealer License in an expeditious and timely manner.
We recommend that you review Arizona Revised Statute, Title 28, Chapter 10, the law that governs motor vehicle dealers at azleg.gov.
Submit applications to:
Motor Vehicle Division
Dealer Licensing Unit
P.O. Box 2100, MD 552M
Phoenix, AZ 85001
Each applicant/owner, officer, member who is not currently licensed as a motor vehicle dealer and owns 20% or more interest in the business, must submit a fingerprint card along with supporting documents and fee for a criminal records check. This process takes approximately three to four weeks. New franchised applicants/owners are exempt from the criminal records check requirement.
For additional information, see Criminal Records Check and Fingerprinting Locations located in the tabs above.
After successful completion of the criminal records check, you will receive an invoice for your Motor Vehicle Dealer License. Your dealer license certificate will be issued to you via email upon payment of your Invoice.
If you have questions or need additional information, please go to the Dealer Licensing website at www.azdot.gov/dealerlicensing, email [email protected].

Note: Entities that meet the statutory definition of a Sales Finance Company, please contact AZDFI at 602.771.2800 regarding financial licensing requirements.
E-Title Phase I – Dealer Reassignment Transfer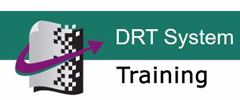 Helpful resources for dealers and other impacted groups relating to E-Title Phase I - Dealer Reassignment Transfer.