Dealer Licensing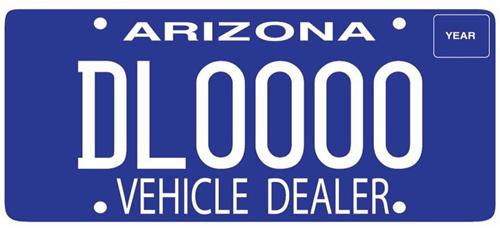 IMPORTANT INFORMATION
Paper applications, dealer plates, and other requests are now processed electronically. All new applicants will need to complete the Application Process.
Published Memorandums and helpful information are now available here: Dealer Education & News.
The Dealer Licensing unit assists individuals and companies in becoming licensed dealers in the State of Arizona to insure they are compliant with Arizona Revised Statutes (ARS), specifically Title 28, Chapter 10. Applicants seeking to obtain a license are required to follow all governing statutes.
The Dealer Licensing Community is available to electronically submit and manage Dealer Licensing applications


https://azmvdnow.gov is the primary online application for MVD services.
Motor Vehicle Dealers may still access MVD systems through the Arizona Automobile Dealers Association (AADA) or ServiceArizona for business suite services.
If you need assistance with your AZMVDNOW Dealer Suite
please call 1-888-488-1120
Resources for Vehicle Dealers
Updated weekly on Tuesday and Thursday to show currently licensed dealers.
---
Authorized providers
For all of your dealership needs and further information on the application process and compliance standards


Arizona Dealer Licensing assists with completing the Motor Vehicle Dealer Application and dealer record updates.