COVID-19 Resource Center
Due to COVID-19, masks are required to be worn in all ADOT buildings.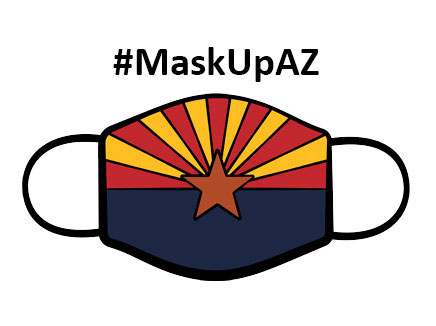 MVD Is Expanding Alternative Service Options And Limiting Office Visits
MVD is limiting office visits to only those customers who need essential services that must be done in person. If you are unable to complete your service online, please call us at 602.712.2700.
ADOT Covid-19 News
ADOT awarded $36.2 million in emergency funds for rural transit
ADOT extends raised truck weight limits for delivery of essentials
More commercial truck parking coming to I-40 Haviland Rest Area
From the Director: Ways ADOT is helping with the COVID-19 relief effort
Governor's executive order permits food trucks at ADOT rest areas
For safety sake, watch your speed in work zones
Lighter traffic allowing ADOT to expand project work hours
ADOT reallocates N95 masks to support veterans, others in pandemic
ADOT eases truck weight limits for delivery of essential supplies
ADOT message boards encourage stopping the spread of COVID-19
ADOT continuing essential services to support Arizonans during pandemic
MVD reminders: Office appointments required, license expirations extended
MVD Update: Office appointments required; change to license expirations
Avoid the MVD: Explore more than 30 online services at ServiceArizona.com
ADOT reopens two northern Arizona rest areas to support trucking
ADOT Kids: Activities designed for future engineers
ADOT seeks $35.7 million in emergency federal funds for rural transit