Safe Phone Zones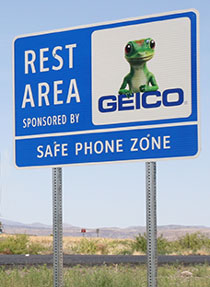 As part of ADOT's ongoing efforts to curb distracted driving, Arizona's 14 highway rest area locations are designated as "Safe Phone Zones" – safe locations to pull off the highway and use your phones for calling, texting and accessing mobile apps.
The Safe Phone Zone signs, which can be seen along the highways leading to rest areas and within the rest areas themselves, are part of a partnership with GEICO and feature the GEICO Gecko image.
The sponsorship program is part of ADOT's rest area public-private partnership, which began in October 2013 and is the department's first fully implemented public-private partnership, in which a private company manages the daily maintenance and operations of the 14 rest areas while ADOT still owns them. The GEICO sponsorship is part of a program under the public-private partnership that generates revenue for reinvestment in the rest areas.
"ADOT's top priority is safety and we are committed to educating the public about the dangers of distracted driving," said ADOT Director John Halikowski at the sign's unveiling in June 2014. "These Safe Phone Zones provide travelers with the opportunity to pull into a rest area where they can use their phones safely and responsibly."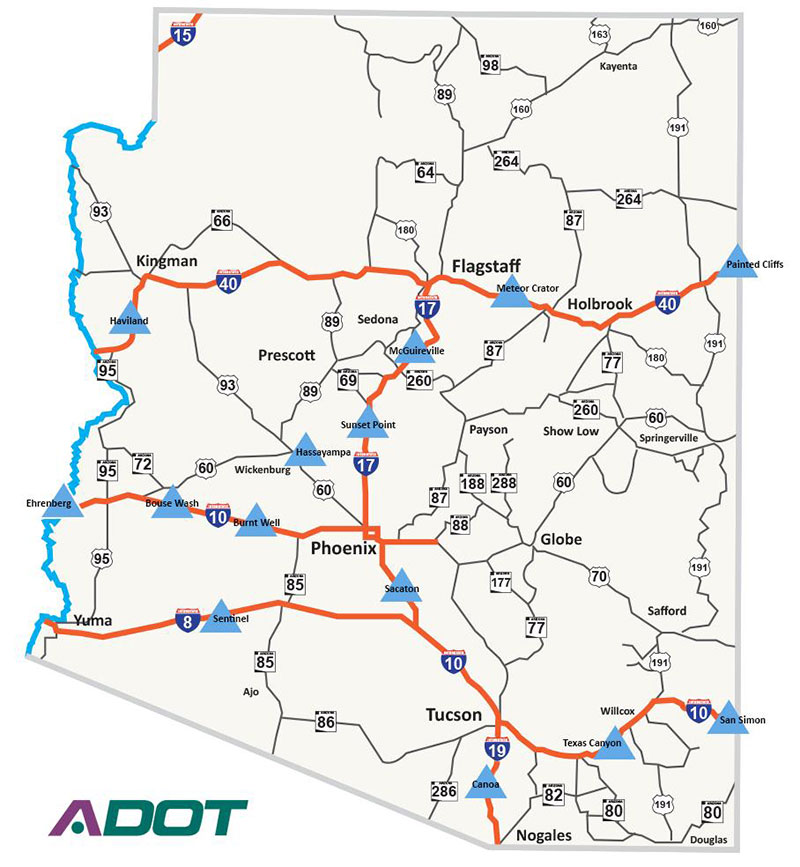 Learn more about ADOT's Public-Private Partnerships.