Loop 303: Happy Valley Parkway to Lake Pleasant Parkway and Jomax Road Study
The Arizona Department of Transportation has initiated a study along a section of Loop 303 in the Northwest Valley to address how future growth in the region would impact the highway. The study will examine the benefits of adding a third general purpose lane in each direction between Happy Valley and Lake Pleasant parkways; constructing a new traffic interchange to tie in with the city of Peoria's future extension of Jomax Road; and building a new bridge over the Beardsley Canal.
What to Expect:
During the construction phase, shoulder closures along the Loop 303 are anticipated and temporary single-lane closures might be necessary. ADOT would maintain at least one lane of travel in each direction while work is underway.
Schedule:
The study is scheduled to last 12 months.
Construction is scheduled to begin in fall 2020. Information about the duration of construction will be provided when a project schedule is confirmed.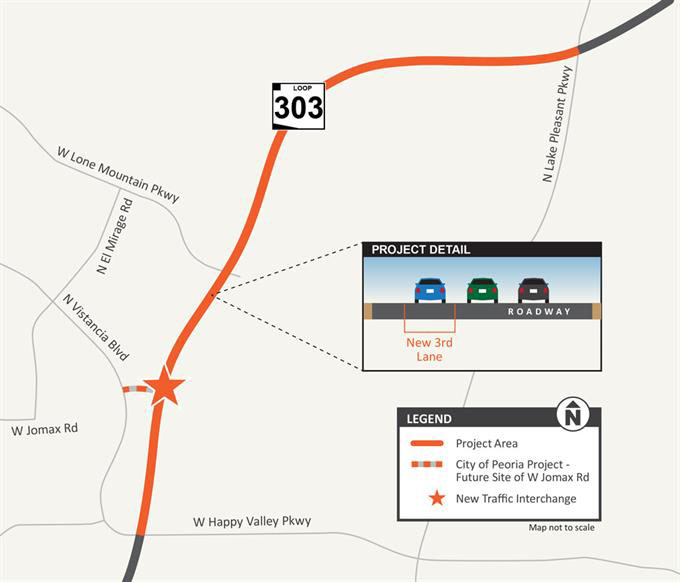 Stay Informed:
Please subscribe to receive project updates and traffic alerts by email.
If you have questions or comments, call the ADOT Project Information Line at 855.712.8530 or email [email protected].