I-10 Segment - Loop 202 (South Mountain Freeway)
I-10 Segment
Construction Alerts and Notices
59th Avenue Northbound Frontage Road OPENING Buckeye Road to Van Buren Street and 57th Drive at Van Buren Street CLOSED December 16, 2019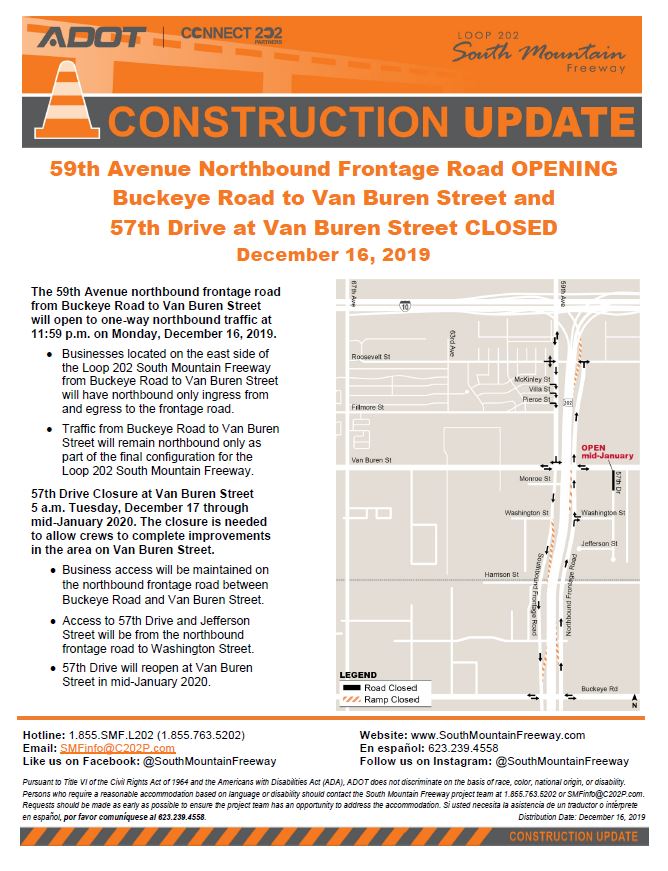 Larger and Spanish versions available.
59th Avenue Northbound Frontage Road from OPENING November 10, 2019
59th Avenue Closed Van Buren to Monroe Street November 2 - December 9
Washington and Jefferson Streets Permanent Closure
As part of South Mountain Freeway construction, Washington and Jefferson streets will permanently close east of 59th Avenue and west of 57th Drive. The closure is needed to construct the future 59th Avenue southbound frontage road.

Driveway access for local businesses located within this closure will be maintained. Please use alternate routes.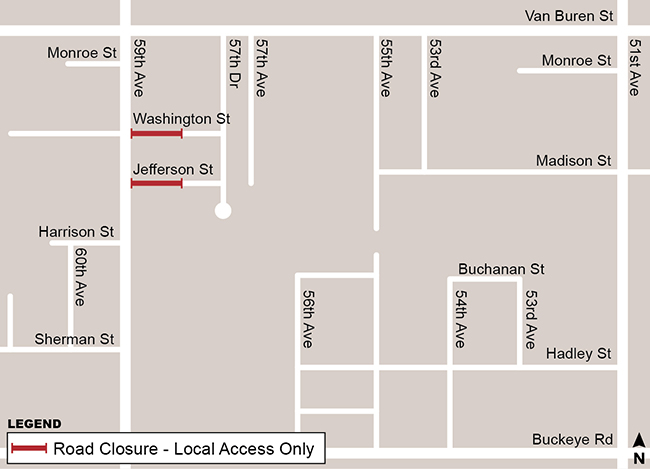 Larger and Spanish versions available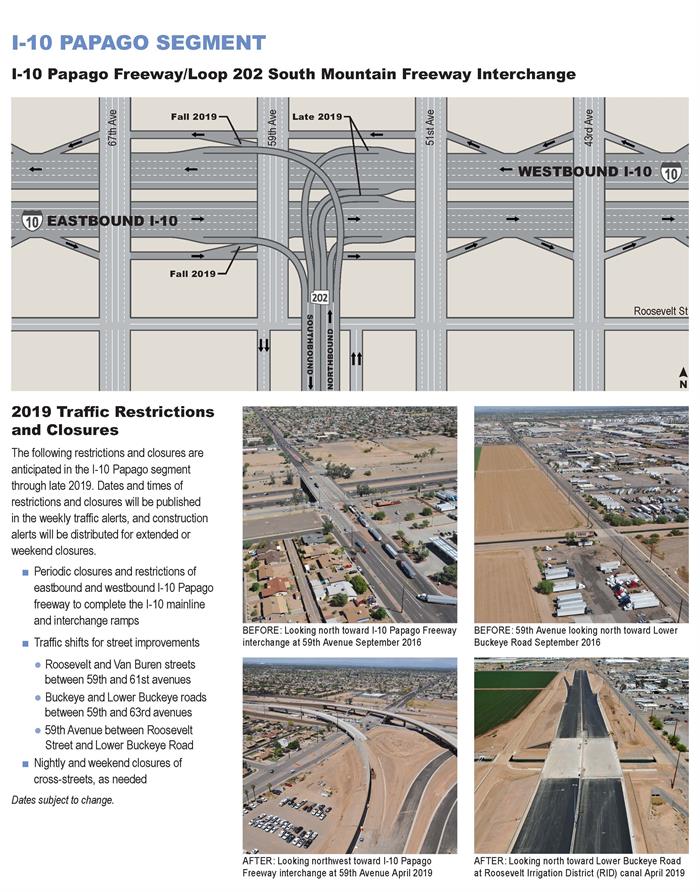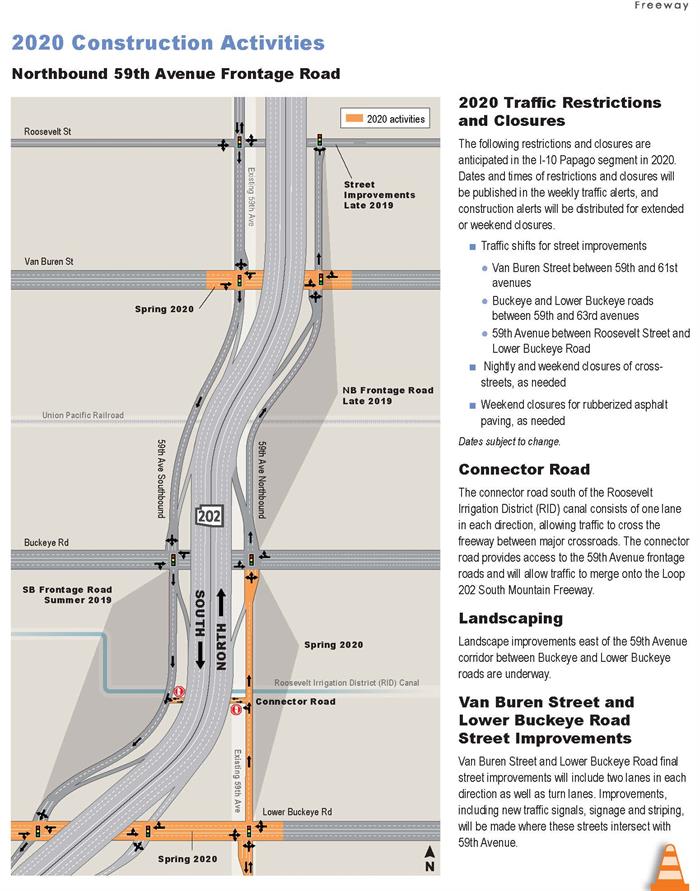 Larger and Spanish versions available

To receive advance notice of upcoming traffic restrictions, sign up for weekly traffic alerts.
Residents, business owners, schools and homeowner's associations who may be directly impacted by construction will receive additional notices.