Pecos Segment
Construction Alerts and Notices
17th Avenue and Desert Foothills Parkway November 14 – 18 Closures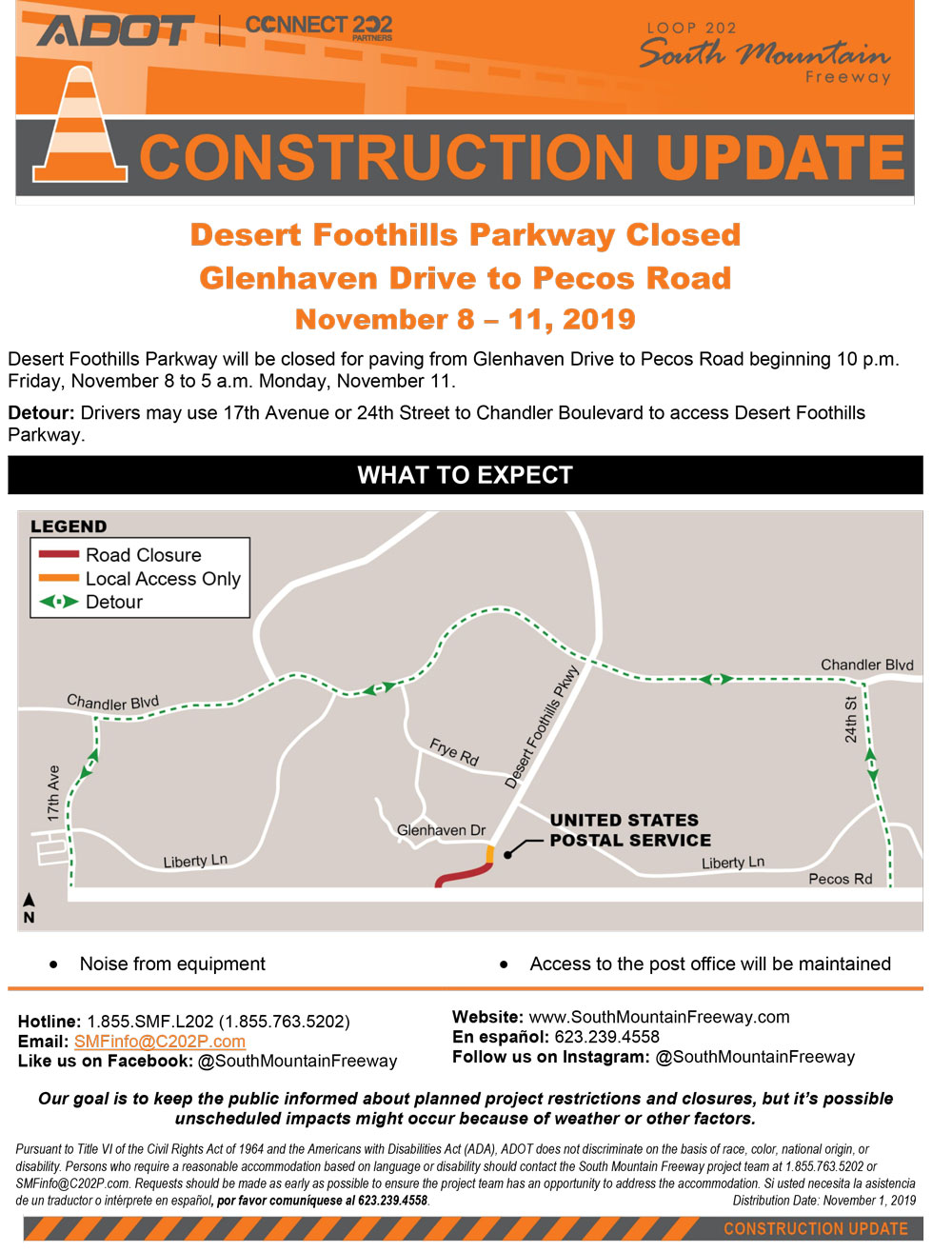 Larger and Spanish version available.
Desert Foothills Parkway Closed - Glenhaven Drive to Pecos Road November 8-11
Pecos Road Closed 17th Avenue to 40th Street November 15-18
17th Avenue Traffic Shift - August 5 - Late 2019
Beginning at 5 a.m. Monday, August 5, traffic on 17th Avenue will be shifted to the west side of the roadway and onto the new ramp at the southeast corner of the interchange. Traffic on Loop 202 between Desert Foothills Parkway and 17th Avenue will be maintained in the eastbound lanes with one lane in each direction of travel.
Late-2018 to Mid-2019 Construction Schedule (Anticipated)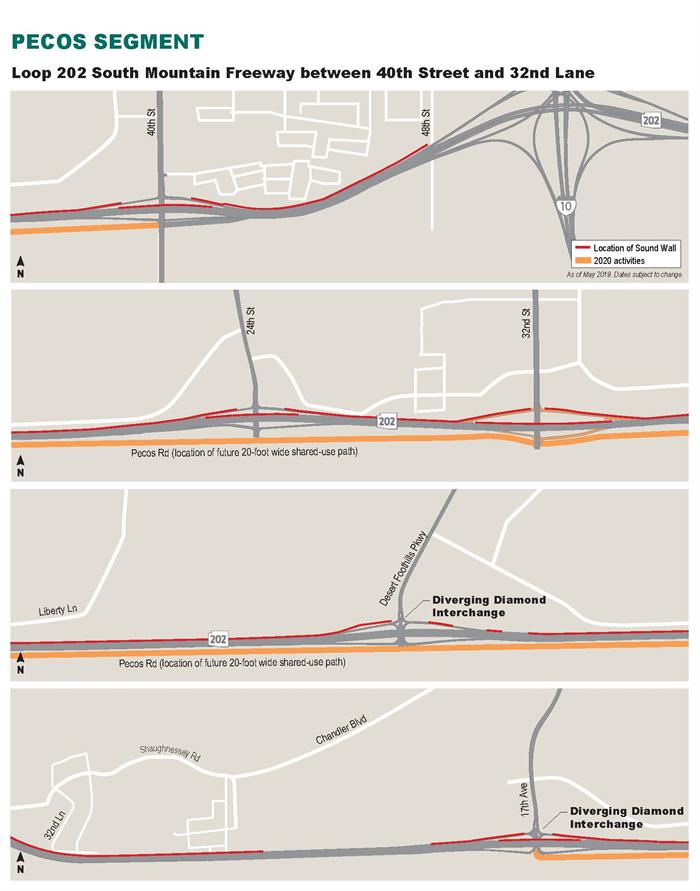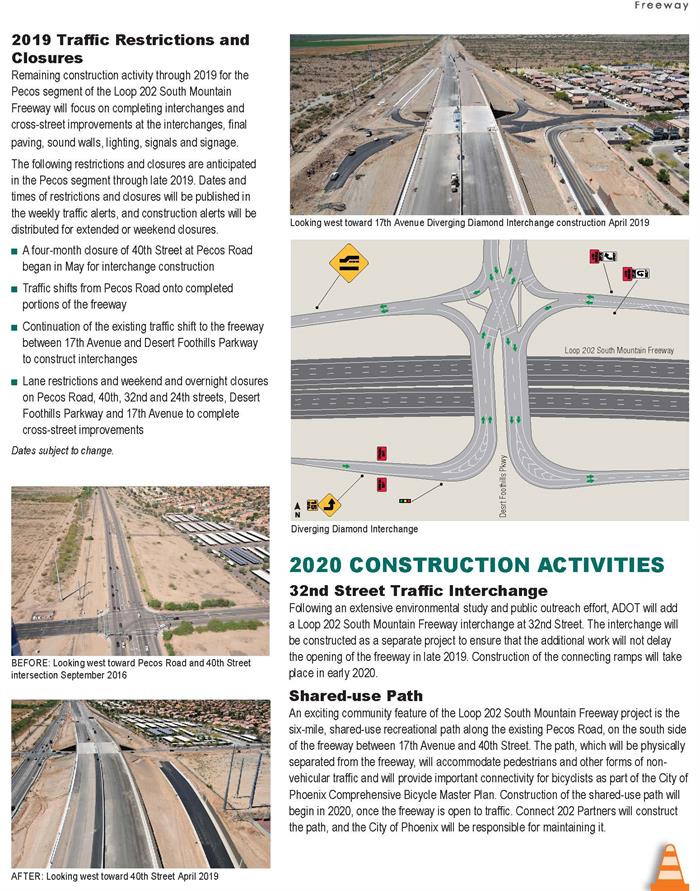 Larger and Spanish versions available.
To receive advance notice of upcoming traffic restrictions, sign-up for weekly traffic alerts.