New River Multi-Use Path (MUP) Project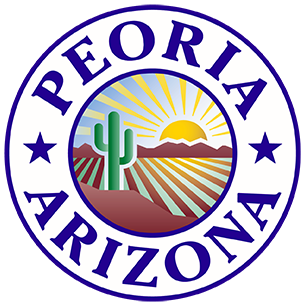 The Arizona Department of Transportation (ADOT), in cooperation with the city of Peoria, is constructing a new multi-use pathway (MUP) along the east side of the New River between Happy Valley and Pinnacle Peak roads. The new MUP will connect to the existing New River Trail path to the south near the city of Glendale boundary and end near Happy Valley Road at its northern limits. It will feature a 12-foot paved path and an 8-foot soft path, improving connectivity for trail users.
What to Expect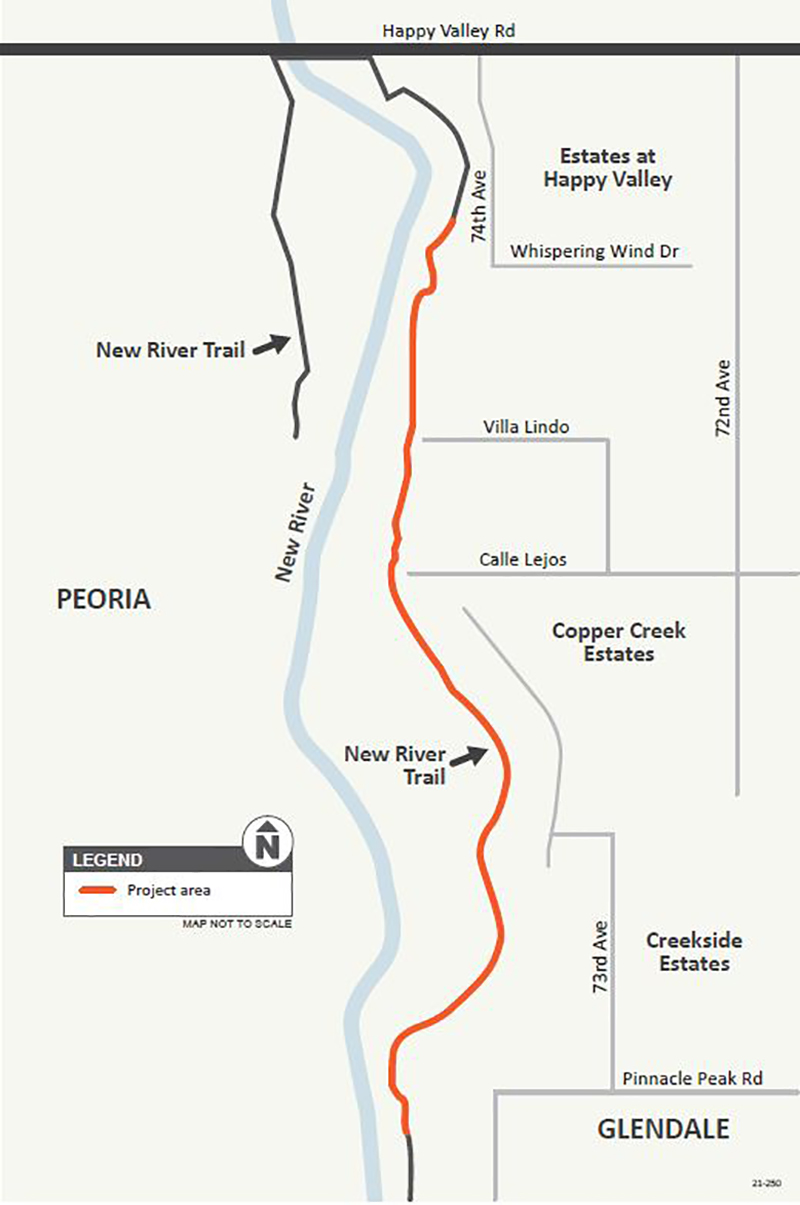 Work hours are 7 a.m. to 4 p.m. weekdays, with the possibility of some construction on Saturdays. No work will occur on major holidays.
Adjacent property owners can expect to hear some construction-related noise and see construction equipment and vehicles accessing work zones along the New River. Noise and other construction impacts will be minimized to the extent possible.
Construction of the project will temporarily affect the use of existing portions of the New River Trail within the project area, as well as the connection to the existing path south of the project. Please obey all "Trail Closed" signs.
The project will be constructed within right-of-way/trail easements owned or granted to the cities of Peoria and Glendale or Bureau of Land Management (BLM). Temporary construction easements have also been acquired from adjacent landowners, including some homeowners associations.
A contractor use area for parking, staging and stockpiling materials will be located within the project area.
Project Schedule
Project construction began in September 2021 and is expected to take approximately 6 months to complete.
Stay Informed
ADOT welcomes your questions and comments. Please contact us in any of these ways: