Public Involvement - SR 24 Interim Phase II: Ellsworth Rd to Ironwood Dr
The Arizona Department of Transportation will be hosting a public information meeting regarding the State Route 24 Interim Phase II project on Thursday, November 14 from 6 to 7:30 p.m. The meeting will be held at Eastmark High School in Mesa, near the Phoenix-Mesa Gateway Airport. This will be an open-house style meeting with a formal presentation at 6:30 p.m.
Project team members and ADOT staff will be present to answer questions about the final design phase and what to expect during construction.
If you would like to receive updates and other information about the upcoming meeting or this project, please subscribe using the button below:
State Route 24 Public Information Meeting
Thursday, November 14
6 to 7:30 p.m.
Eastmark High School
9560 East Ray Road
Mesa, AZ 85212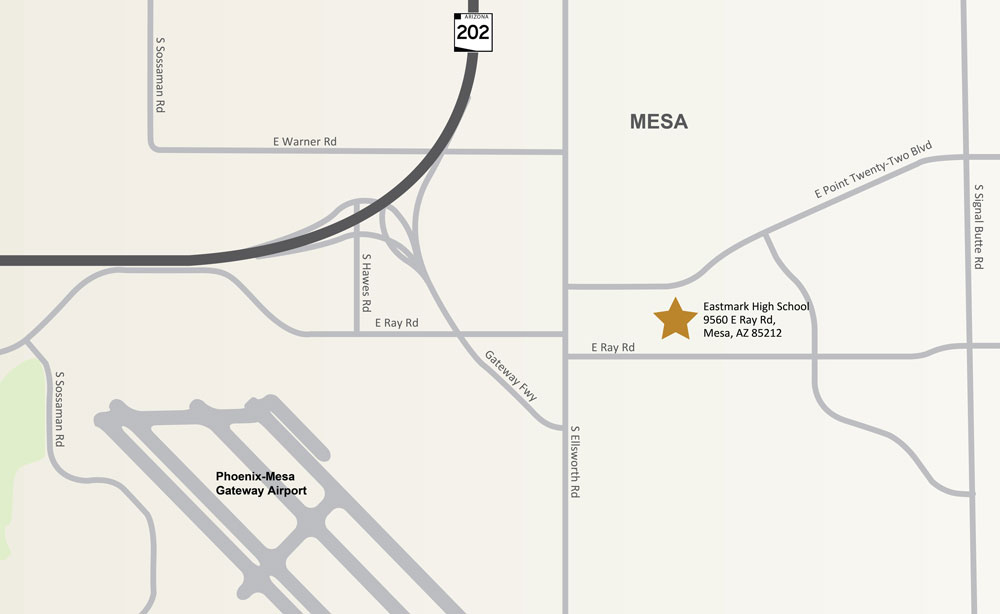 Nov. 14 Public Information Meeting Materials
Subscribe to receive project updates by email.