SR 73: Post Office Canyon Bridge near Whiteriver
Lane restrictions on State Route 73 near Whiteriver continue through mid-September
Overview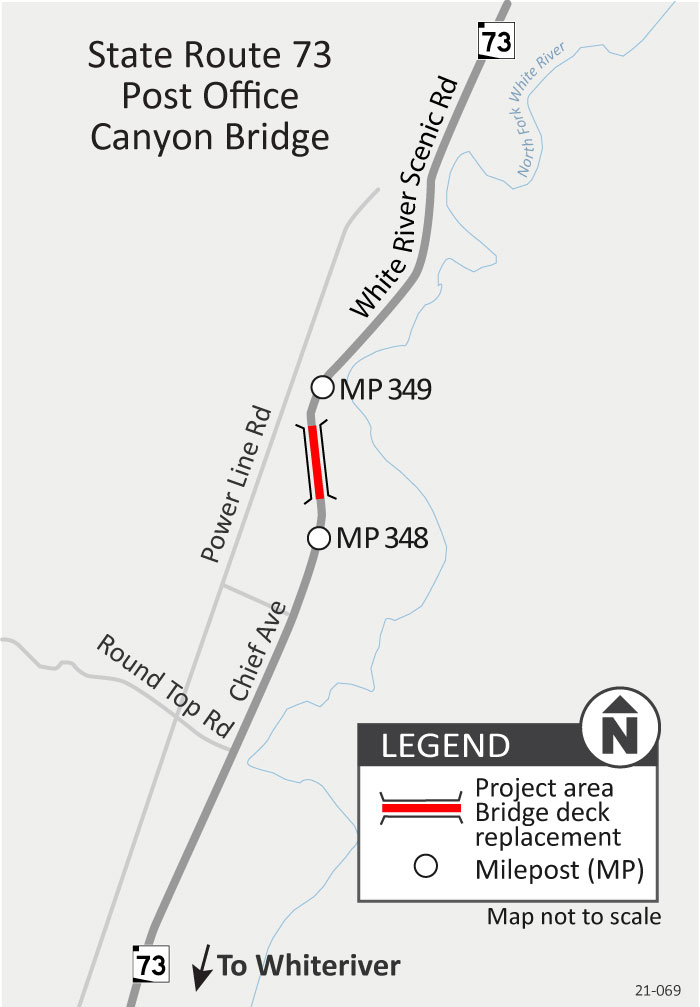 The Arizona Department of Transportation has started a project on State Route 73 near the community of Whiteriver on the Fort Apache Indian Reservation. The work will reconstruct the Post Office Canyon Bridge at mileposts 348-349.
What to expect during construction
The following restrictions are in place through September from 6 a.m to 6 p.m. seven days a week:
SR 73 is narrowed to one lane of alternating north- and southbound travel near the Post Office Canyon Bridge (mileposts 348-349).
A temporary traffic signal helps drivers travel through the construction area.
12-foot vehicle width restriction in the work zone.
Reduced speed limit in the work zone.
ADOT reminds drivers to proceed through the work zone with caution, slow down and watch for construction personnel and equipment. The restrictions are needed so crews can safely demolish, remove and replace the existing bridge deck, reconstruct the roadway approach transitions, replace guardrails and other related work.
Project Schedule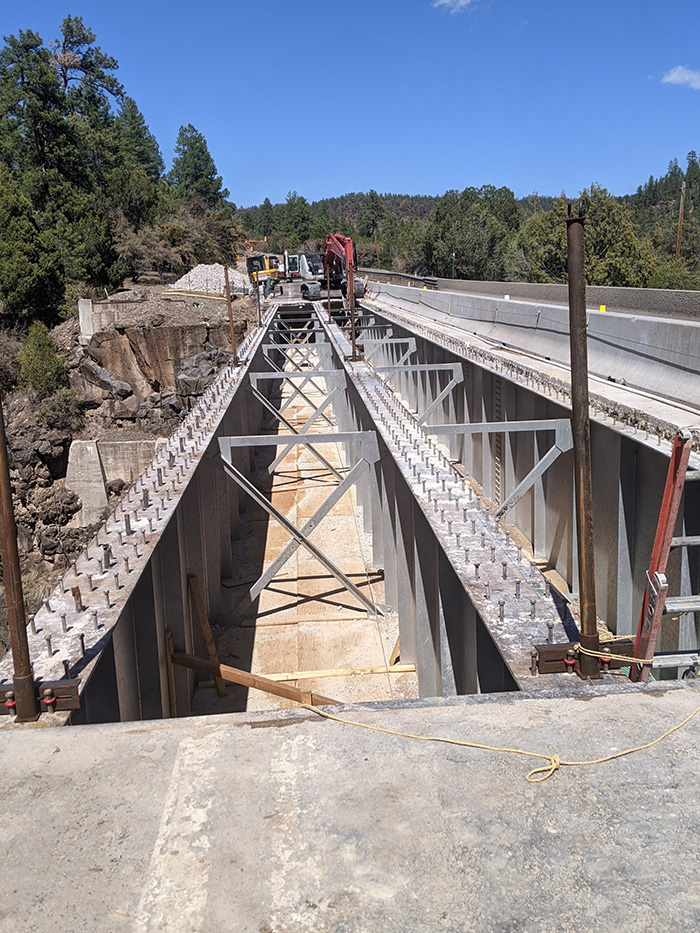 Construction is currently underway and will continue through mid-September. Schedule subject to change based on weather or other unforeseen factors.
Current Restrictions and Closures
For information about current project-related restrictions and closures, please visit az511.gov or call 511, except while driving.
ADOT will provide more information about project schedules and potential traffic impacts as information becomes available. Stay informed about traffic restrictions before they occur by subscribing to receive timely traffic alerts by email.
Stay Informed
ADOT welcomes your questions or comments. Please feel free to contact us in any of the following ways:
Online: Submit a question or comment through the ADOT website. Visit azdot.gov/Contact and then select "Projects" from the dropdown menu.
By phone: Call the ADOT Bilingual Project Information Line at 855.712.8530.
By mail: Write to ADOT: Dezbah Hatathli, Community Relations, 1655 W. Jackson St., MD 126F, Phoenix, AZ 85007.