SR 89: Paulden to Hell Canyon Bridge Pavement Repair Project
The Arizona Department of Transportation is initiating a project to repair and preserve the pavement along State Route 89 from Pittsburgh Road in Paulden (milepost 338) to Hell Canyon Bridge (milepost 344).
The project includes the following:
Applying micro-surfacing and rut filling treatments to the pavement surface on north- and southbound lanes.
Adding roadway striping and new pavement markings.
Construction is expected to begin this summer and continue through the fall.
What to Expect
While pavement repair work is underway, motorists will encounter alternating lane closures with one lane of traffic maintained throughout construction. ADOT advises drivers to plan for possible delays while the work is underway.
Project Area Map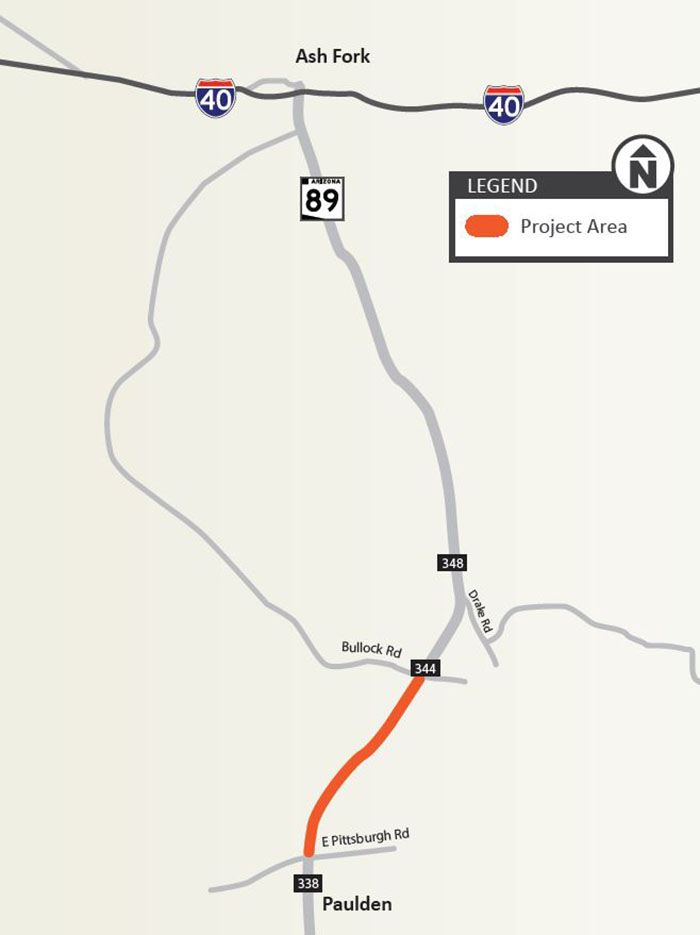 Stay Informed
By email: Subscribe to receive project updates and traffic alerts.
By phone: Call the ADOT Bilingual Project Information Line at 855.712.8530.
Online: Submit a question or comment through the ADOT website. Visit azdot.gov/Contact and then select Projects from the dropdown menu.