State Route 89: Meath Wash Bridge Replacement Project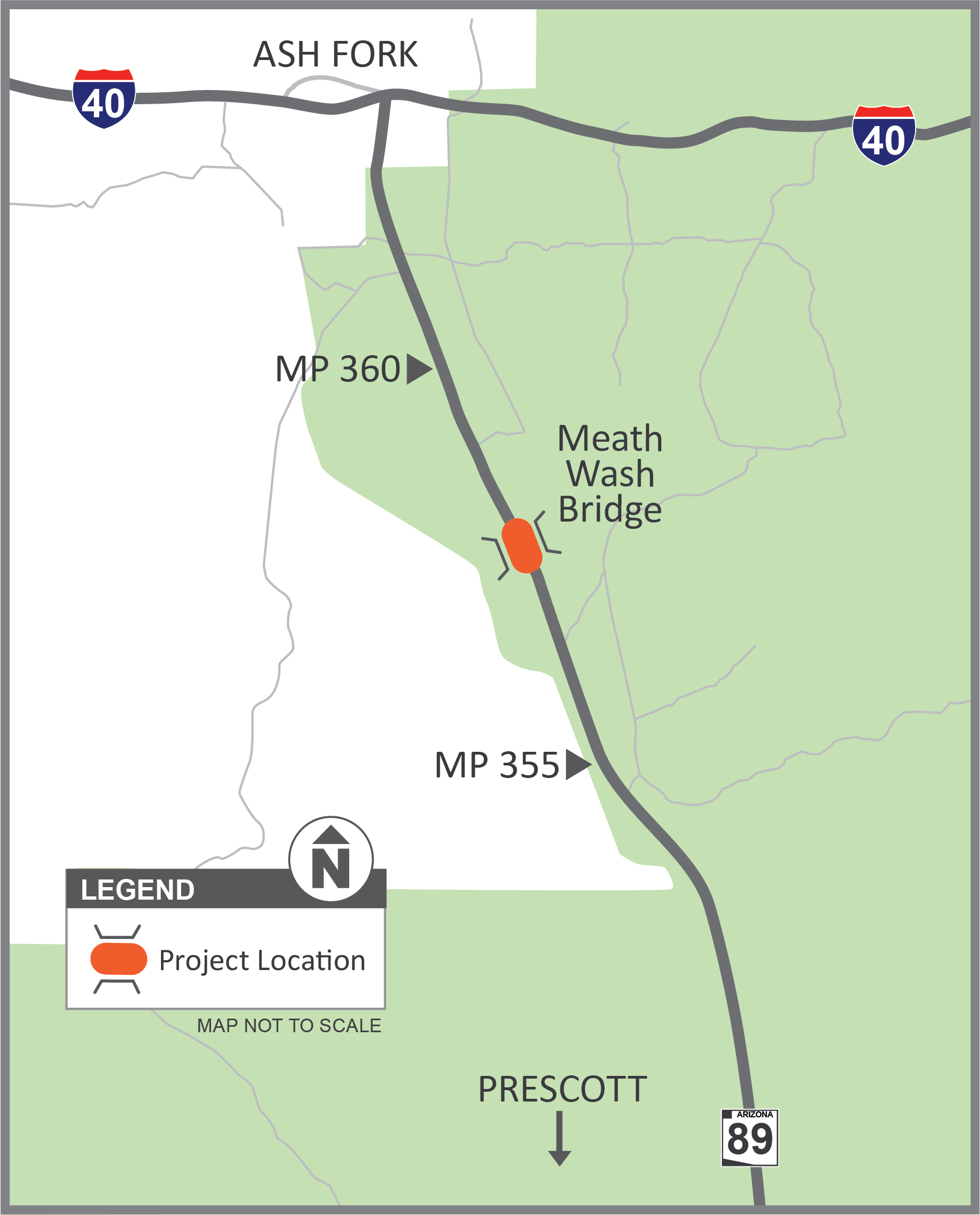 The Arizona Department of Transportation, in conjunction with the Federal Highway Administration, is initiating a bridge-replacement project on State Route 89 near milepost 358, approximately 6 miles south of the community of Ash Fork in Yavapai County. Crews will remove and replace the existing bridge with a precast, single-span bridge and improve sight distance from the travel lanes at this location.
Traffic Impacts
A temporary detour around the existing bridge will be constructed to maintain one lane of traffic in each direction at all times while bridge-replacement work is underway.Motorists might experience short-term traffic delays while the detour is constructed.
For more Information
Please subscribe to receive traffic alerts and project updates by email. Submit questions and comments or request information in any of the following ways:
ADOT Bilingual Project Information Line: 855.712.8530
Online: Visit azdot.gov/contact and select Projects from the drop-down menu
By Mail: ADOT Communications, 1655 W. Jackson St., MD 126F, Phoenix, AZ 85007