State Route 189: International Border to Grand Avenue
New flyover ramps open for travel as work continues on SR 189
Work continues on State Route 189 to complete the SR 189: international border to Grand Avenue project in Nogales.
The new flyover ramps that connect SR 189 to Interstate 19 in both north and south directions open to traffic for the first time.
Work will continue through March to complete the project whose purpose is to improve traffic flow and safety.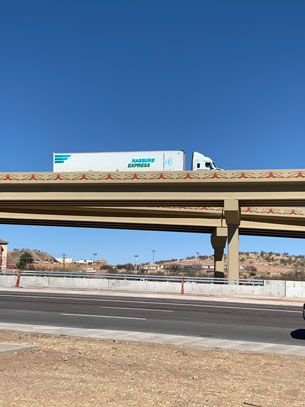 The Arizona Department of Transportation and the Federal Highway Administration have completed an engineering and environmental study for SR 189 (Mariposa Road). Ames Construction and Horrocks Engineers have been selected as the "design-build" team to improve the roadway from the International border with Mexico to Grand Avenue in Nogales. The purpose of the project is to improve traffic flow and safety. The improvements will include:
Widening approximately 3 miles of SR 189 from just north of the Mariposa Port of Entry to the intersection with Grand Avenue.
Constructing a new roundabout at SR 189 and Target Range Road.
Constructing new flyover ramps connecting SR 189 to Interstate 19 in both the north and south directions.
Improving drainage.
Installing new traffic signals.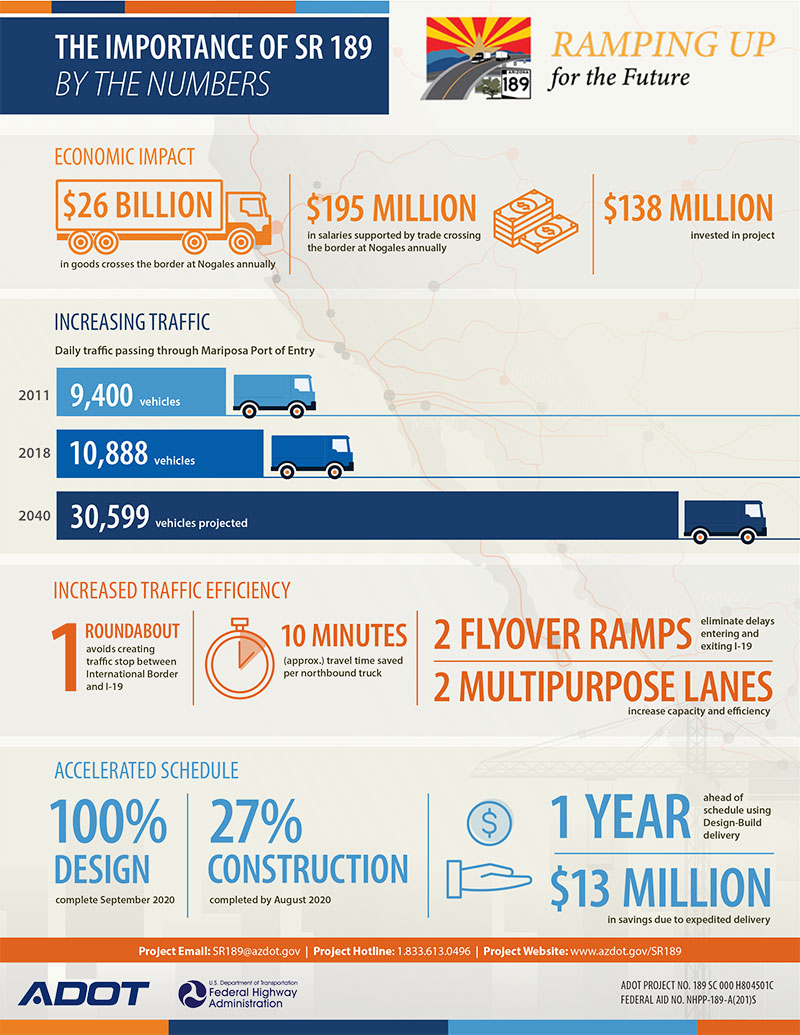 From the Project