State Route 80 Rockfall Project near Bisbee
Overview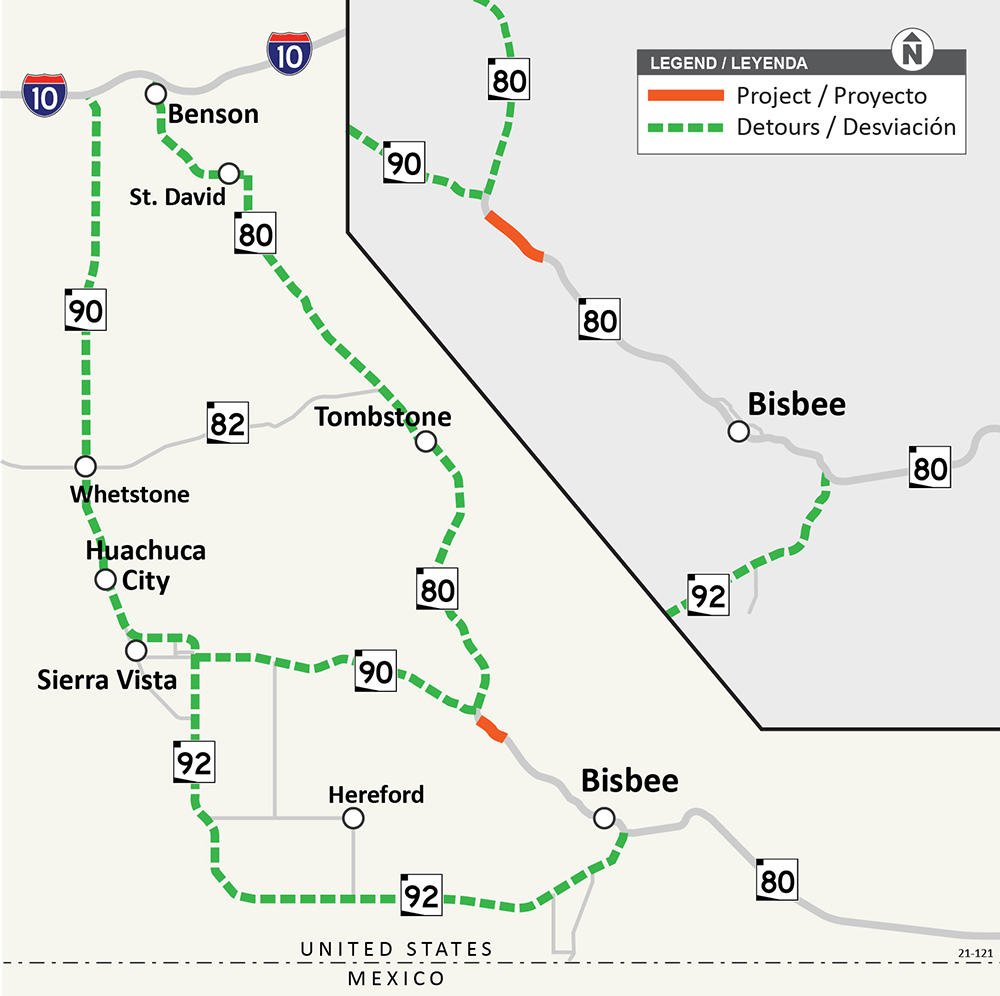 The Arizona Department of Transportation is completing a rockfall mitigation project on State Route 80 northwest of Bisbee near the intersection of State Route 90.
The project involves rock excavation and rock scaling to extend the width of the clear zone on both sides of the highway near Pintek Ranch Road (milepost 334) to decrease the risk of debris landing in the roadway. Work began in Aug. 2021 and is expected to extend into the summer of 2022.
Traffic Restrictions
Crews will primarily work weekdays during daylight hours. Motorists should expect alternating lane closures with flaggers. Delays of about 15 minutes are possible.
The contractor will attempt to complete the project using heavy equipment to manually remove the rock.
However, if rock blasting is necessary, the contractor will need to close SR 80 to all traffic near the work zone. Blasting will only be allowed on pre-announced Tuesdays and Thursdays between 10 a.m. and 2 p.m. Motorists will need to use an alternate route during these hours.
Stay Informed
Schedules are subject to change based on weather and other unforeseen factors. Subscribe to receive project updates and traffic alerts by email. For more information, please call the ADOT Bilingual Project Information Line at 855.712.8530 or submit a question or comment by email. For real-time highway conditions statewide, visit ADOT's Traveler Information Site at az511.gov, follow ADOT on Twitter (@ArizonaDOT) or call 511, except while driving.