US 60: Pinto Creek Bridge Replacement Project
The new Pinto Creek Bridge opened to traffic on Friday, Sept. 17.
Motorists should expect possible delays and intermittent lane closures with flaggers through the remainder of the project. The vast majority of the work, including site restoration, is on track for completion by the end of 2021. Because of temperature requirements, final paving and striping may be completed in spring 2022.
One final full closure will be scheduled in October to assist with the removal of the old bridge. The closure will occur on a Tuesday or Thursday between 9 a.m. and 1 p.m.
During scheduled closures of US 60, motorists will be detoured to State Route 77 and State Route 177. Motorists with a destination within the closed segment of US 60 will be allowed to pass the closure points, but no vehicles will be allowed between Top-of-the-World and Pinto Valley Mine Road.
Please Note: This detour will likely add at least 45 minutes to a trip, however, travel time may be significantly longer depending on the driver's starting point and destination.
Globe Area Construction
Traffic Restrictions
Upcoming Restrictions
Full closure of US 60 between Superior and Miami scheduled Monday, Oct. 25, from 9 a.m. to 1 p.m. All traffic will need to use an alternate route
Intermittent lane restrictions for final work on the project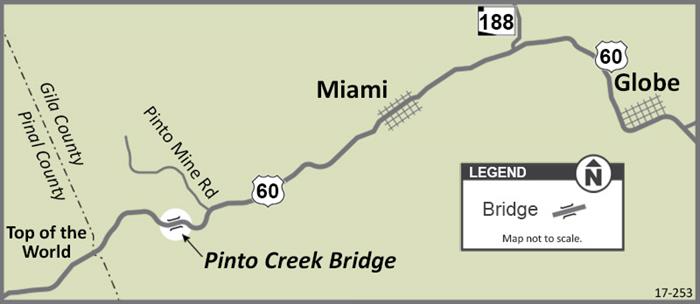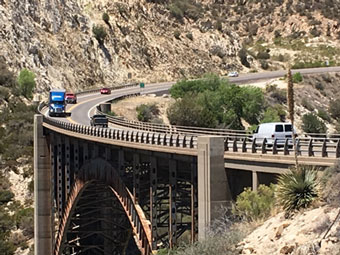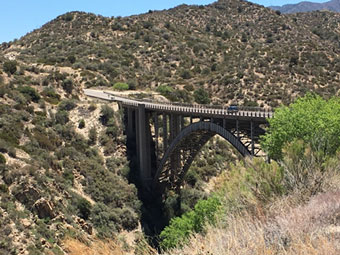 Stay Informed
Schedules are subject to change based on weather and other unforeseen factors. Subscribe to receive project updates and traffic alerts by email. For more information, please call the ADOT Bilingual Project Information Line at 855.712.8530 or submit a question or comment by email. For real-time highway conditions statewide, visit ADOT's Traveler Information Site at www.az511.gov, follow ADOT on Twitter (@ArizonaDOT) or call 511, except while driving.