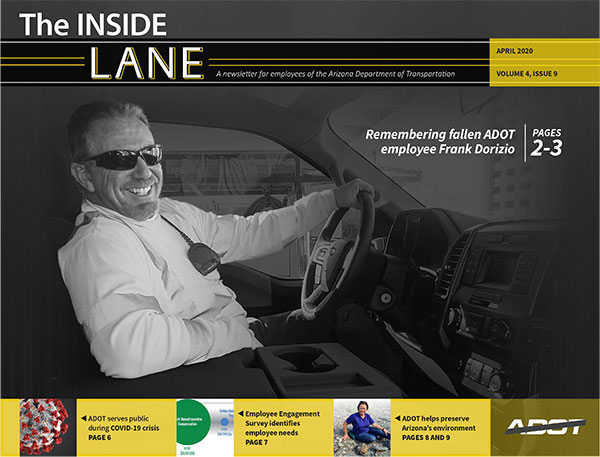 The Inside Lane April 2020
The Inside Lane April 2020
Check out the latest issue of The Inside Lane:
Discover how ADOT serves the public during the COVID-19 pandemic.
Read a tribute to fallen employee Frank Dorizio.
Meet four employees who help protect Arizona's environment.
Learn why MVD services will shut down for a few days.
Find out more about the Employee Engagement Survey.
Appraisal Agreement
I hereby agree that I am accessing the ADOT appraisal for this excess land parcel for informational purposes only and agree that I will not reproduce or otherwise utilize the information in the appraisal with the intent to sell the information or for any other unauthorized or illegal purpose.