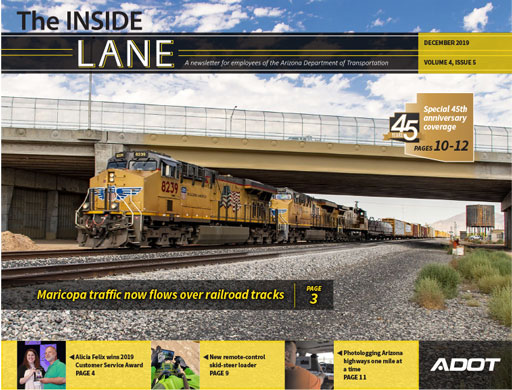 The Inside Lane December 2019
The Inside Lane December 2019
Check out the latest issue of  The Inside Lane:  
Meet Customer Service Award Winner Alicia Felix.
Read about how SLATE Technician Jermey Hill helped stranded motorists.
See how photologging Arizona highways has evolved.
Learn how SR 347 improvements improve traffic flow.
Appraisal Agreement
I hereby agree that I am accessing the ADOT appraisal for this excess land parcel for informational purposes only and agree that I will not reproduce or otherwise utilize the information in the appraisal with the intent to sell the information or for any other unauthorized or illegal purpose.