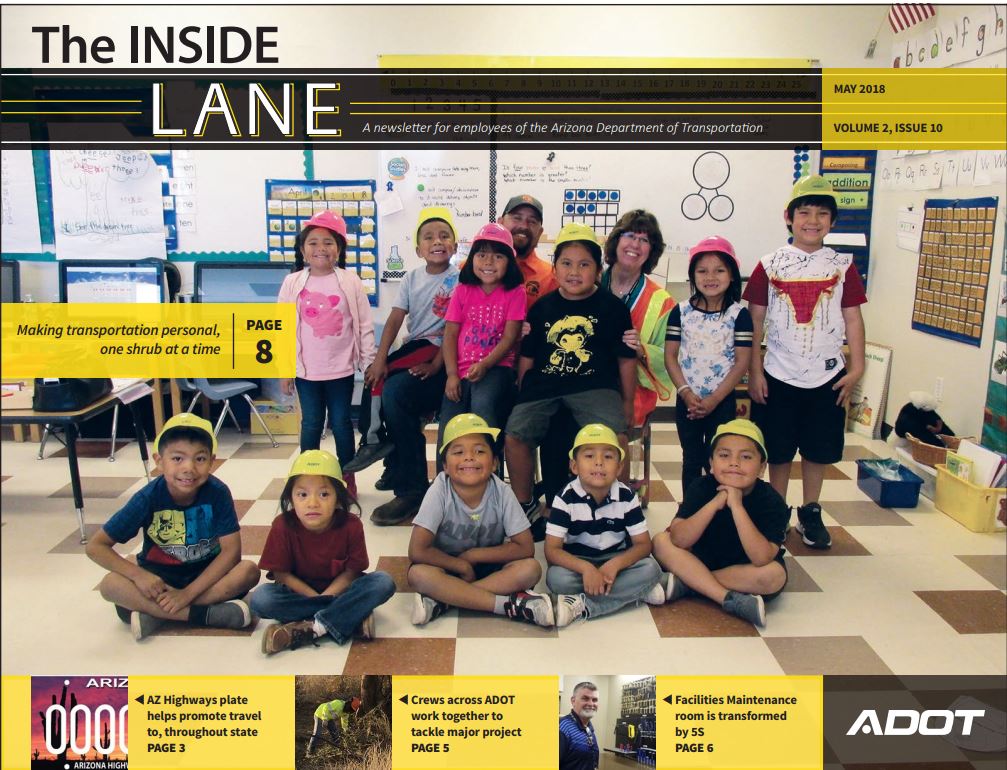 The Inside Lane - May 2018
The Inside Lane - May 2018
Check out the latest issue
What's new at ADOT? Read The Inside Lane to find out!

In this issue:
Read how ECD officers in Douglas responded to a HAZMAT situation.
Get details on a major landscape project involving crews from across the Central District.
See some seriously impressive before-and-after photos from a recent 5S project.
Find out who is taking home the Green Shop Award this year.
Learn how ADOT impressed a classroom of kindergartners.
Appraisal Agreement
I hereby agree that I am accessing the ADOT appraisal for this excess land parcel for informational purposes only and agree that I will not reproduce or otherwise utilize the information in the appraisal with the intent to sell the information or for any other unauthorized or illegal purpose.