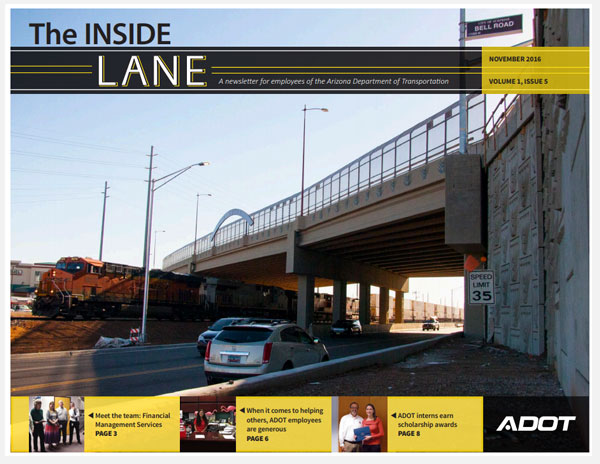 The Inside Lane - November 2016
The Inside Lane - November 2016
Check out the latest issue
What's new at ADOT? Read The Inside Lane to find out!

In this issue:
This issue has a message from ADOT's Chief Financial Officer Kristine Ward.
Find out how many bills ADOT pays each month (hint: it's more than you think.
Get details on a major project milestone that just happened in Surprise.
Appraisal Agreement
I hereby agree that I am accessing the ADOT appraisal for this excess land parcel for informational purposes only and agree that I will not reproduce or otherwise utilize the information in the appraisal with the intent to sell the information or for any other unauthorized or illegal purpose.