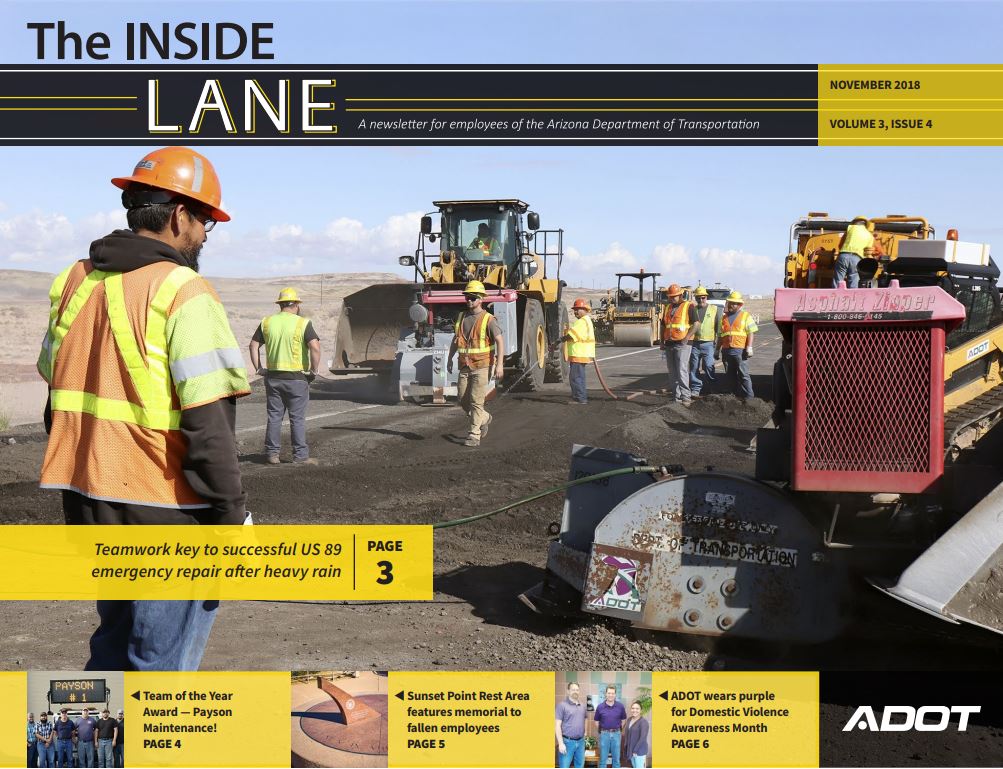 The Inside Lane - November 2018
The Inside Lane - November 2018
Check out the latest issue
What's new at ADOT? Read The Inside Lane to find out!

In this issue:
Learn how teamwork is key to successful US 89 emergency repair.
Read about Sunset Point Rest Area's memorial to fallen employees.
See photos of ADOT employees in purple for Domestic Violence Awareness Month.
Meet the Team of the Year, Payson Maintenance Unit.
Discover how rail ties are preventing parking lot incidents.
Appraisal Agreement
I hereby agree that I am accessing the ADOT appraisal for this excess land parcel for informational purposes only and agree that I will not reproduce or otherwise utilize the information in the appraisal with the intent to sell the information or for any other unauthorized or illegal purpose.