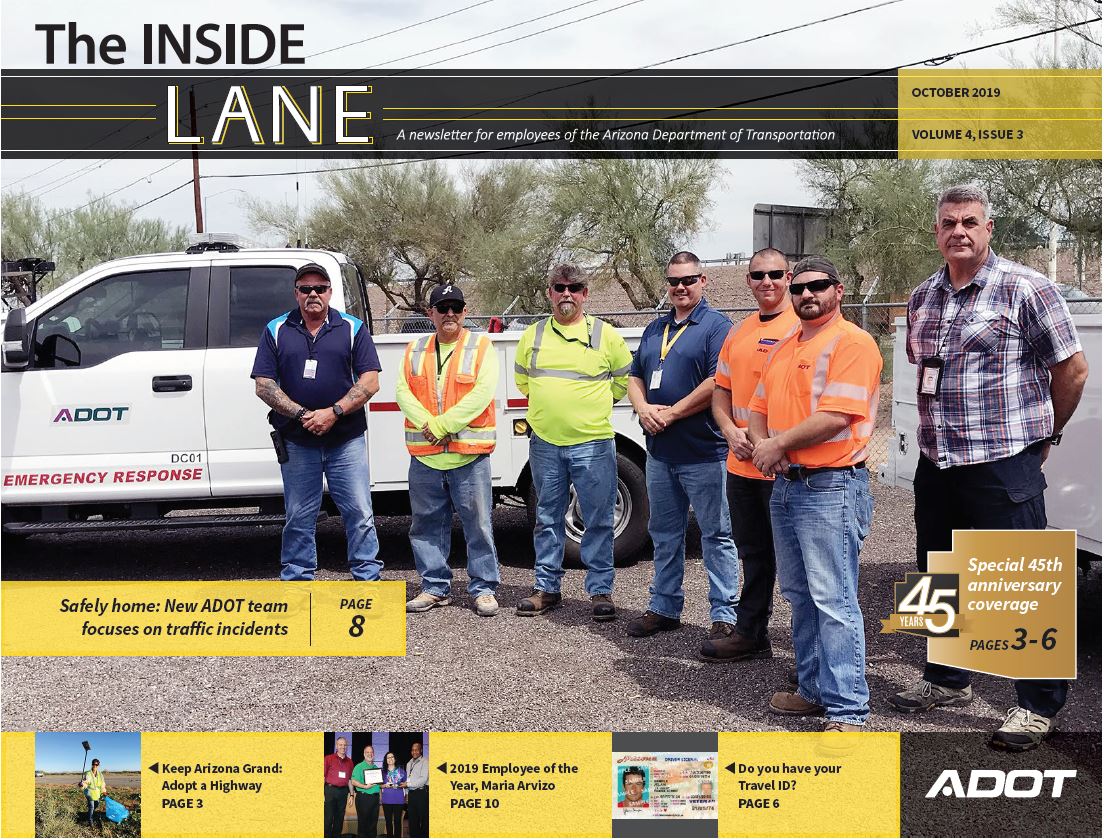 The Inside Lane - October 2019
The Inside Lane - October 2019
Check out the latest issue
What's new at ADOT? Read The Inside Lane to find out!

In this issue:
Meet Employee of the Year Maria Arvizo.
Try our EyeThink contest for a chance to win a prize.
Discover how Adopt a Highway volunteers save taxpayers $500,000 a year.
Read our special 45th anniversary coverage.
Learn why Incident Management is moving to TSMO.
Appraisal Agreement
I hereby agree that I am accessing the ADOT appraisal for this excess land parcel for informational purposes only and agree that I will not reproduce or otherwise utilize the information in the appraisal with the intent to sell the information or for any other unauthorized or illegal purpose.