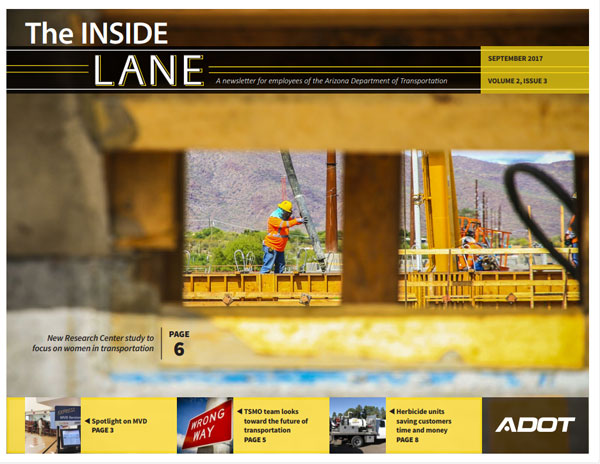 The Inside Lane - September 2017
The Inside Lane - September 2017
Check out the latest issue
What's new at ADOT? Read The Inside Lane to find out!

In this issue:
Take a look at some recent MVD accomplishments and find out what's in store for the future.
Learn how a simple step has increased the number registered organ donors.
Read about a new study under way focused on women in ADOT's workforce.
Find out ADOT's connection to Sonny and Cher!
Appraisal Agreement
I hereby agree that I am accessing the ADOT appraisal for this excess land parcel for informational purposes only and agree that I will not reproduce or otherwise utilize the information in the appraisal with the intent to sell the information or for any other unauthorized or illegal purpose.