Safety Message Contest - Submit Ideas
Contest Dates and Details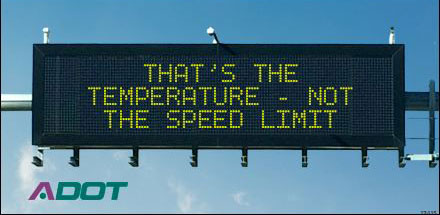 The deadline for entries in the Safety Message Contest was March 2, 2020. We received thousands of submissions and we are in the process of selecting the 12 finalists.
We'll make an announcement when the finalists have been selected and voting begins. The two safety messages that receive the most votes will be displayed on overhead signs statewide.
Have fun creating your message and follow these guidelines:
Signs accommodate three lines and 18 characters, including spaces, per line.
#Hashtags, phone numbers and website addresses are not allowed.
Signs can't accommodate emojis

☹.
Submit a Safety Message idea:
FREEWAY SIGN PREVIEW
YOUR MESSAGE