Application Process & Account Set Up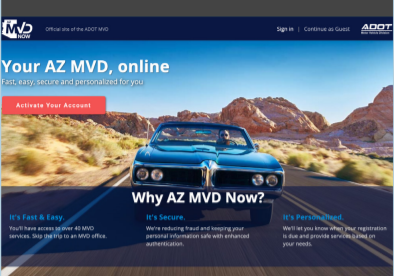 Notice: Paper applications are no longer accepted and will be returned. Please follow the steps outlined below to submit electronically.
Step 1: Submit your application and required documents via AZMVD Now.
The following forms must be attached to your application:
Emails on the AZMVD Now forms must be different and can not be in use on any other MVD Record (Business or Individual).
Step 2: Obtain fingerprints and background information. There are 2 ways to process this requirement:
Option 1:
To get started each applicant will need to register and pay via the Arizona Applicant Processing Services.
The Applicant Registration User Guide will provide you with the step by step instructions on how the process works.
Each applicant will need to provide this code: VDR-059.A to the Fingerprint Technician at the approved site at the time of fingerprinting.
Option 2:
Submit hard copy of fingerprints. Select the service provider of your choosing and be sure to bring the Fingerprint Technician form. Mail your fingerprints, technician form, Authorization to Release Information/Statement of Personal History: Dealer, and payment of $22.00 (Money Order or Cashier's Check) made payable to DPS. Mail the requested information to:
ADOT/MVD
Dealer Licensing Unit
PO Box 2100, MD 552-M
Phoenix AZ 85001
Step 3: Pay applicable invoiced fees via your AZMVD Now account.
For assistance through this process we have provided user guides: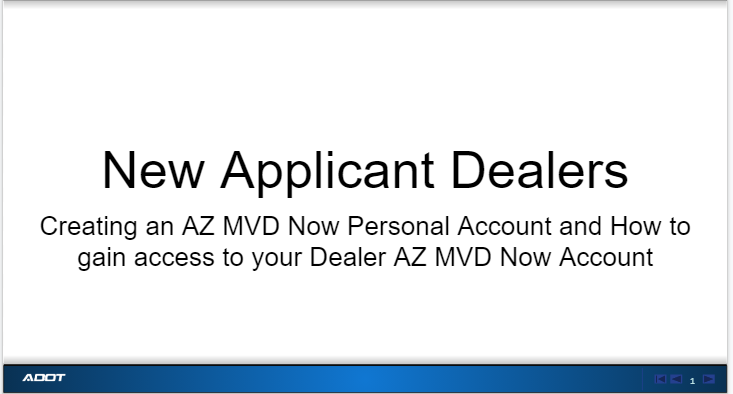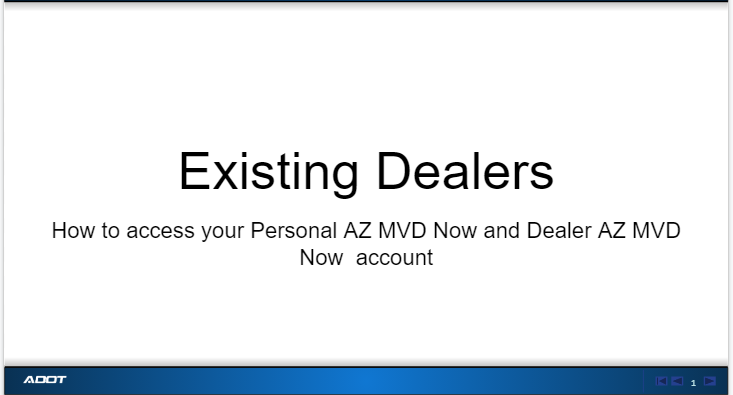 Still have more questions? Please email us at [email protected].