Civil Rights
Civil Rights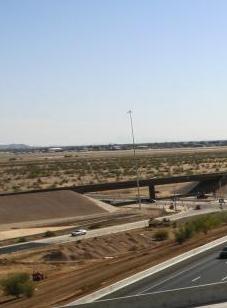 Welcome to the ADOT Civil Rights Office (CRO). The CRO works to ensure the agency's compliance with federal and state laws governing affirmative action, accessibility under the Americans with Disabilities Act, equal opportunity in employment and federal aid construction contracting, business participation and services to the public. The CRO also provides updates on nondiscrimination Civil Rights programs through training, monthly notifications and technical support to ADOT employees, customers and stakeholders. The CRO is comprised of these programs:
The CRO is comprised of the following programs:
Equal Employment Opportunity/Affirmative Action (applicant/employee)
Americans with Disabilities Act (ADA) (employee/public)
Title VI: Nondiscrimination (public)
EEO Contractor Compliance (federal aid construction contracts)
Complaints and Investigations (employee/public)
Contact Us
If you have questions regarding any of our programs or about what ADOT's Civil Rights Office can do for you, you can contact us in a variety of ways.