ADOT crew rescues pup fleeing Diamond Fire
ADOT crew rescues pup fleeing Diamond Fire
By David Woodfill / ADOT Communications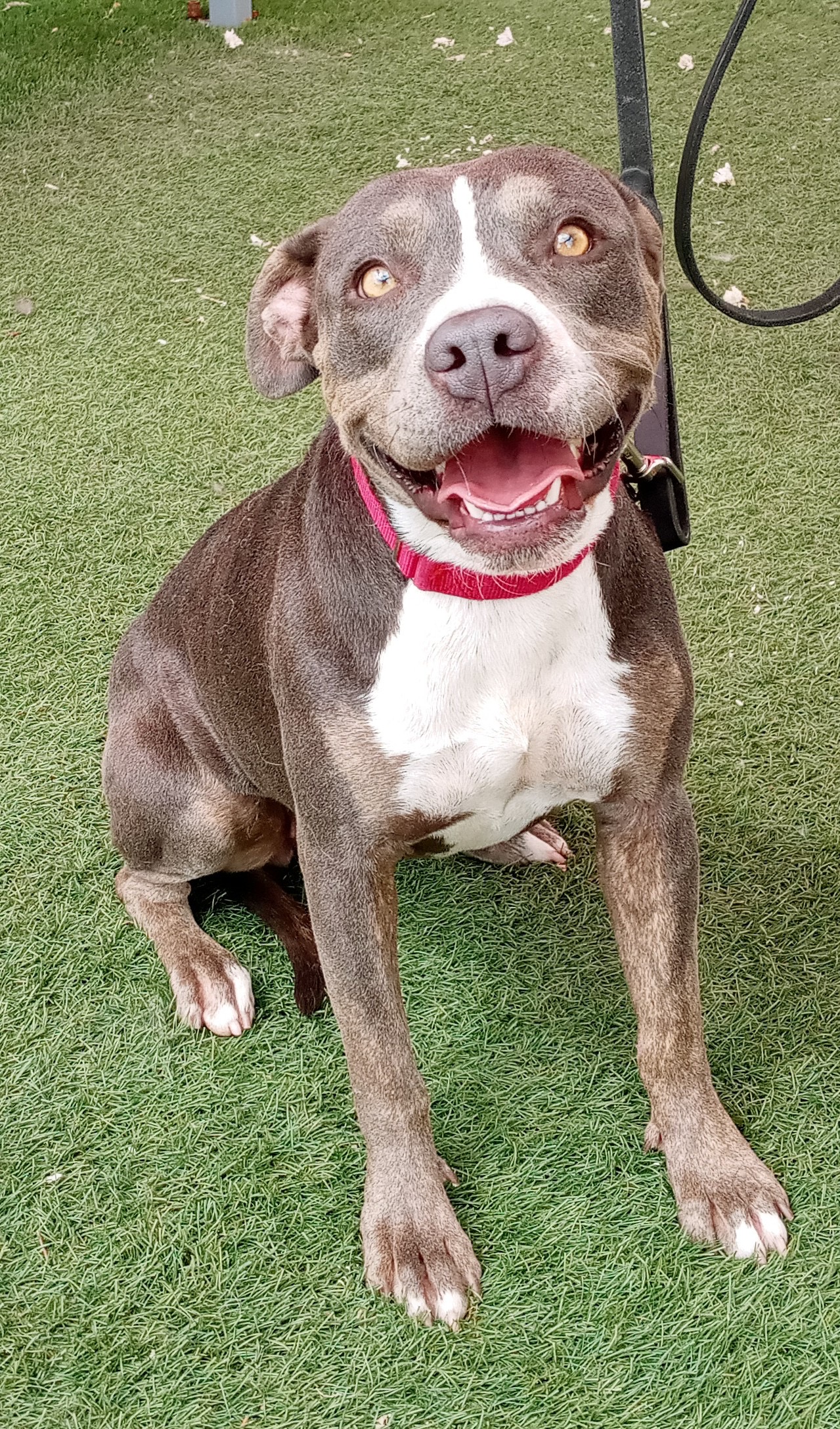 When the Diamond Fire blazed near State Route 87 in late-July, ADOT crews from Payson were dispatched to set up traffic control to provide space for firefighters to work to contain the wildfire.
While doing this, crews found a pup fleeing the fire. They called her "Sunflower," naming the pitbull-mix after the nearby town where she was found on July 26.
"I called one of the residents in Sunflower to see if she knew who the owner was, and no one knew who's dog she belonged to," said Brett Rupp, an ADOT maintenance supervisor in Payson. "So I gave her a little water, loaded her up in the truck, gave her some cool AC, and brought her to the Humane Society of Central Arizona in Payson."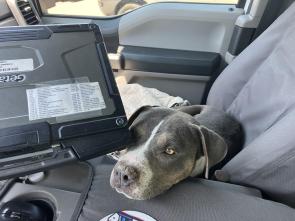 There, Sunflower was checked for a chip, but none was detected.
Still, aside from an ear infection, some ticks and a little road rash on her front right leg, she was in relatively good condition. 
"Sunflower is doing great, considering the circumstances she has endured," said Nicole LeBeau, the facility's Medical Director. 
"She can be a little nervous at first, but we believe it's from the kennel setting. Once she has warmed up to you, she will be glued to your side and become your shadow."
LeBeau said Sunflower will be at the shelter a little longer before she's ready for her forever home. 
"We do have her scheduled to be spayed," she said. "Once she is healed from surgery, she will need to go through a behavioral assessment prior to being placed for adoption."
LeBeau said that could take anywhere from one to four weeks.
"Every animal is different," she said.
LeBeau said people interested in adopting Sunflower can fill out an adoption application that can be found at humanesocietycentralaz.org/adopt.
"She has a very sweet demeanor and absolutely loves treats," LeBeau said. "Any attention quickly turns into a cuddle session."