Road Projects, Preservation and Maintenance
Infrastructure enhancements: rehabilitation, expansion, modernization, preservation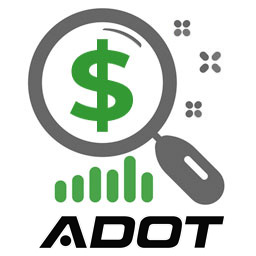 |   | FY20 | FY21 | FY22 |
| --- | --- | --- | --- |
| rehabilitation projects | $228 million | $239 million | $260 million |
| expansion projects | $121 million | $231 million | $1,053 million |
| modernization projects | $79 million | $129 million | $79 million |
| preservation projects | $37 million | $20 million | $17 million |
Spending - trash pickup, emergency response, pothole repair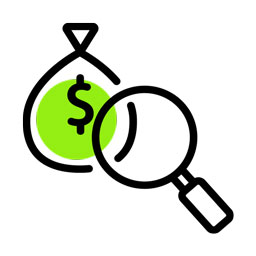 |   | FY20 | FY21 | FY22 |
| --- | --- | --- | --- |
| trash pickup / year | $6.9 million | $7.8 million | $7.3 million |
| emergency response / year | $3.2 million | $3.25 million | $2.54 million |
| pothole repair / year | $2.5 million | $2.32 million | $2.31 million |
Maintenance - highways, bridges, plowing snow
Infrastructure Enhancements: rehabilitation, expansion, modernization, preservation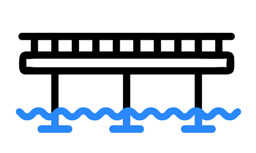 Infrastructure Enhancements: rehabilitation, expansion, modernization, preservation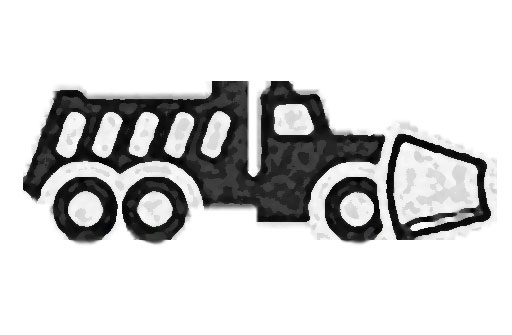 Transportation infrastructure systems, services and safety
What is the volume of traffic in the Phoenix Metro area?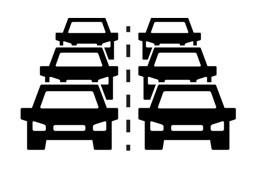 Currently about 10 Billion Vehicle Miles Traveled (per year)
Currently about 10 billion vehicle miles traveled (per year)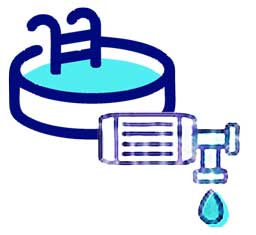 With 72 pump stations around the Phoenix area freeway system, we can pump about 3.2 million gallons/minute.
An individual pump inside an ADOT pump station can remove more than 12,000 gallons per minute – the equivalent of emptying a 30,000 gallon swimming pool in less than 3 minutes.
How many traffic signs are there?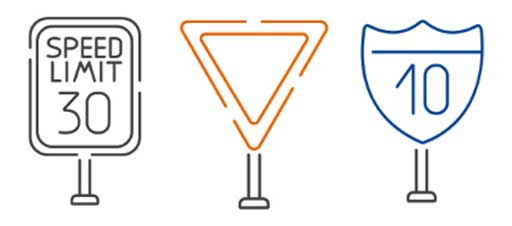 205,274 traffic signs statewide 
How many striping miles are there in the state?
6,960 center lane miles maintained by ADOT
About 26,500 striping miles, requiring about 228,550 gallons of paint
How many Intelligent Transportation System (ITS) features do we have?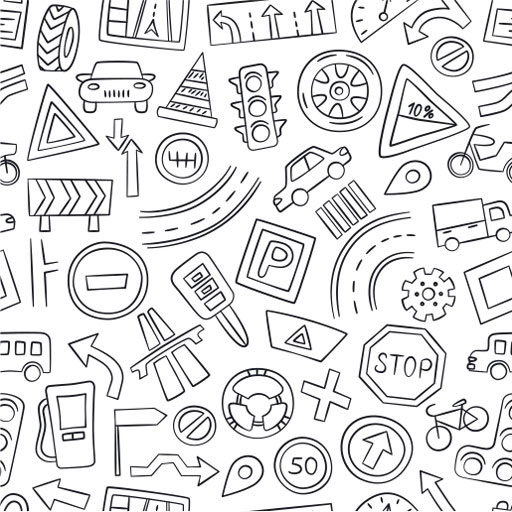 21,140 lighting fixtures
9,356 lighting posts
3,453 traffic signal poles
590 traffic signal cabinets
458 closed-circuit television feeds
355 lighting cabinets
301 digital message boards
265 metered ramps
Transportation Planning and Programming
Vehicular Miles Traveled (VMT) by roadway
|   | FY2020 | FY2021 | FY2021 |
| --- | --- | --- | --- |
| TOTAL daily VMT | 179.6 | 179.7 | 179.7 million |
| Arterial roadways | 75.1 | 75.2 | 75.2 million |
| Interstate highways | 38.1 | 38.2 | 38.2 million |
| Other arterial roadways | 21.1 | 21.1 | 21.1 million |
| Local roadways | 17.8 | 17.8 | 17.8 million |
| Collector roadways | 27.3 | 27.4 | 27.4 million |
Roadway types (managed by ADOT)
74,643 TOTAL (centerline) miles
54,586 miles of local roadway
11,775 miles of collector roadway
6,842 miles of other arterial roadway
1,168 miles of interstate highway
270 miles of other freeway and expressway
Five-Year Program Information Related to Roads (2022-2026)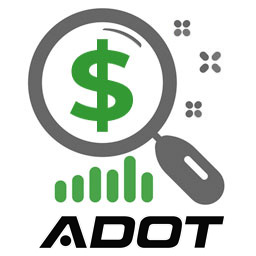 Five-year totals:

$3.06 billion for pavement and bridge preservation
$1.14 billion for highway system expansion
$456 million for highway modernization
Long-Range Transportation Plan information: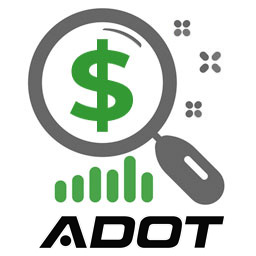 $53.3 billion highway capital needs to 2040 (estimated)
$22.8 billion revenues (estimated)
$30.5 billion funding gap (estimated)
Airport funding grants provided to airports in Arizona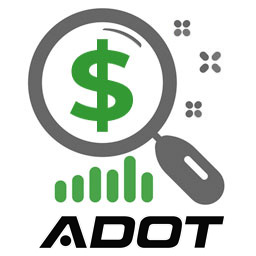 $65.8 million total average annual program dollars
67 airports served
Public transit federal funding grants allocated to Arizona providers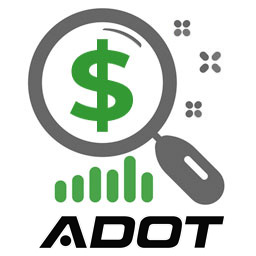 $15 million, 30 providers from rural public transit CARES funding during pandemic 
$18.1 million, 28 providers to serve rural public transit needs
$6.3 million, 43 providers to serve the elderly and persons with disabilities
$546,754, 19 providers for buses and bus facilities
$1 million, 4 providers for transit planning needs
$3.49 million, 12 providers for small urban area needs