ADOT Highway Trivia Quiz #1
ADOT Highway Trivia Quiz #1
By John LaBarbera / ADOT Communications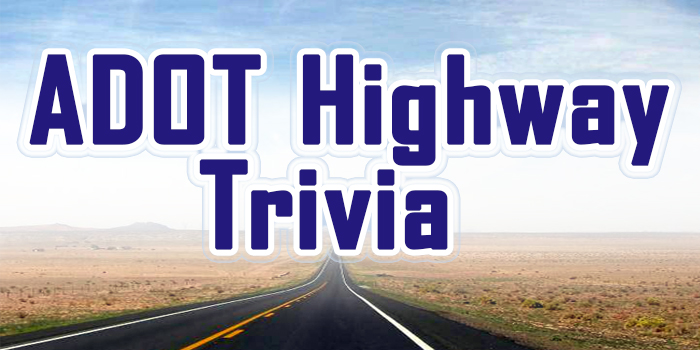 Do you fancy yourself a road geek? Think you know Arizona's state highways system like the back of your hand? Then now's the time to prove it!
We've been putting out highway trivia on Facebook and Twitter for a few years, but now are taking it one step further. That's right, you can test your knowledge in this and upcoming blog posts containing a collection of fun and interesting queries all about Arizona highways.
You can find recent highway trivia questions by using the #HighwayTrivia hashtag on Twitter.
For more fascinating looks at our roads and beyond, check out the Throwback Thursday series on our blog.
Don't forget to visit AZ511.gov for real-time traffic updates and even a look at all our highway cameras.
The quiz is below so we'll just say good luck!