Allow me to drone on about ADOT's remote-control pilots!
By Doug Nintzel / ADOT Communications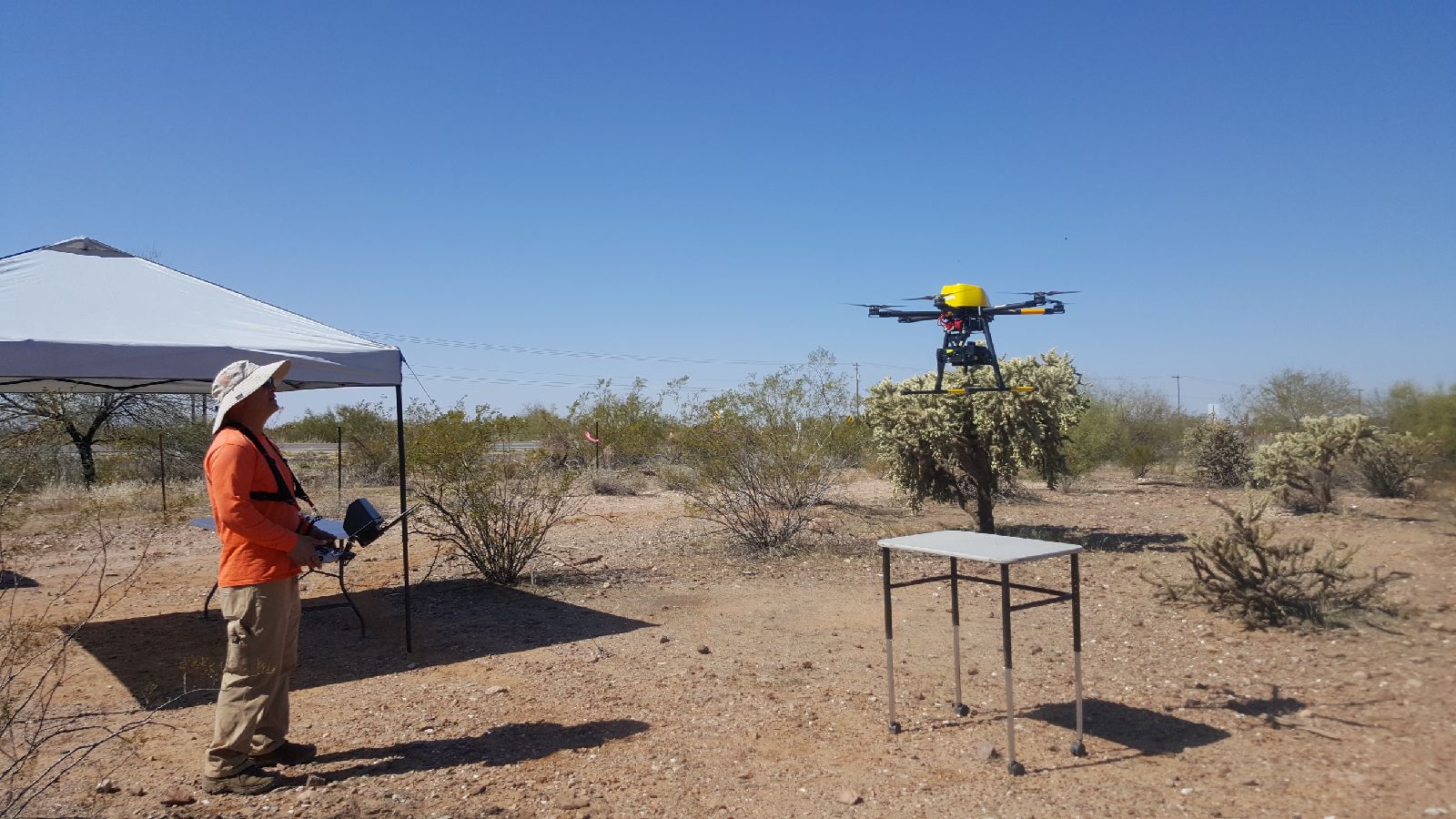 Transportation agencies across the country have realized the value of utilizing aerial drones as part of their missions to improve the highway networks they build and maintain. ADOT is no exception.
In spring of last year, ADOT purchased its first drone for use by the agency's Engineering Surveys Section, which is part of the Infrastructure Delivery and Operations division.
The job of learning to operate and become the remote-control pilots for ADOT's drone was literally placed in the hands of Photogrammetry Team Leader Marty Leveque and Transportation Engineering Specialist Abel Federico.
"We crossed over that learning curve last year and have been busy since the start of 2018," said Federico, who recently assisted the agency's Central District with one of its efforts.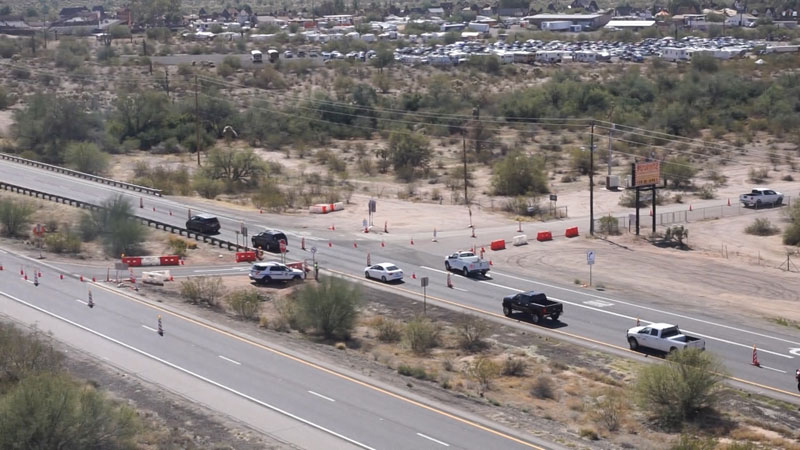 "They wanted to get a better look at how the traffic control setup along US 60 was working for traffic entering the Renaissance Festival in the East Valley," said Federico. "So I was able to launch and fly our drone next to the highway and record video of vehicles using the primary parking lot entrances on a Saturday morning. The maintenance team was pleased with the results."
"It's very valuable," said Raul Amavisca, Central District's engineering administrator for maintenance. "Turning areas were improved for east- and westbound entry points at the festival grounds this year to help move eastbound US 60 traffic in the area. The drone video gave us a better view of how that's working."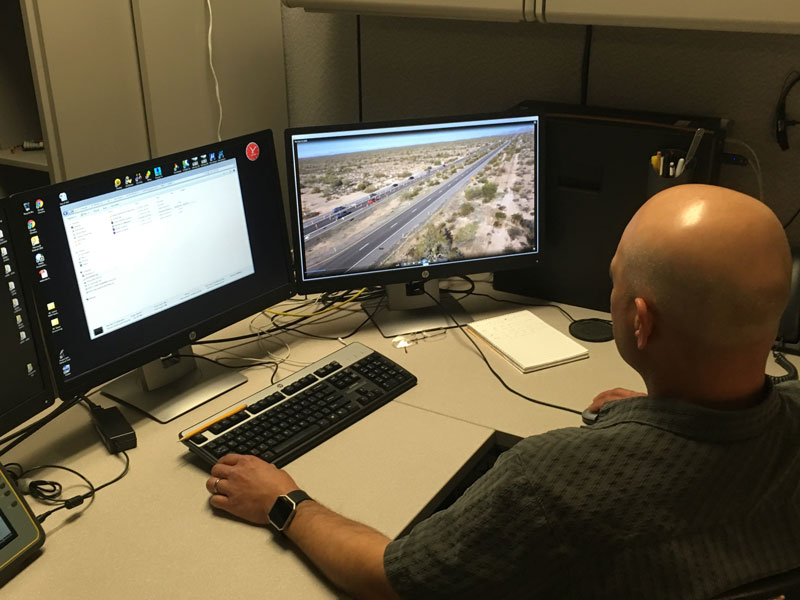 The ADOT drone is a Trimble ZX5 and works well for the agency's purposes.
"It has six motors and is designed to remain stable and level even when winds are in the range of 15 to 20 mph," said Federico. "We've certainly learned a lot as remote-control pilots with the flying we've conducted in the past nine months."
The two ADOT drone pilots are well versed in the rules for operating a drone. Those include no flying above 400 feet, no flying directly above moving traffic on a highway and operating only during daylight hours.
Video taken during other drone flights has helped with 3-D modeling of a cliff face for a rockfall containment project and the surveying of storm-runoff damage along another highway.
"The accuracy and reliability of the drone video, along with the computer-aided design work that our staff also does, leads to improved results," said Federico. "We're still in a learning phase, but ADOT is experiencing the benefits of adding the drone to our team."