Art of Transportation: A peek at things to come
By David Woodfill / ADOT Communications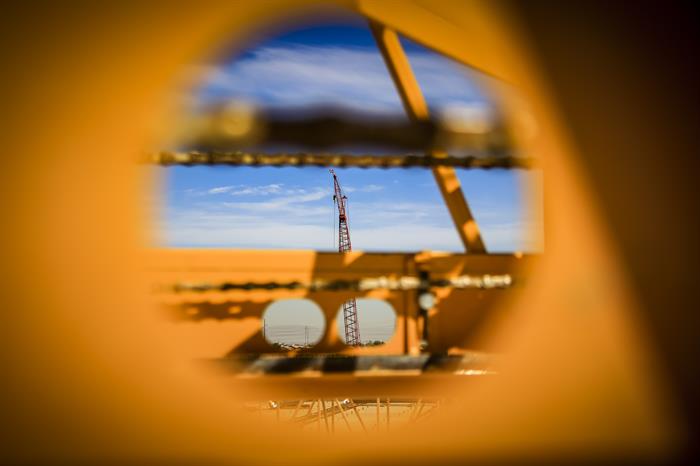 As progress chugs along on the Loop 202 South Mountain Freeway, this week's Art of Transportation gives us a peek at one of the giant, lumbering creatures of forged steel that make such a massive project possible.
"I was on the south end of one of the two new Salt River Bridges that are part of the South Mountain Freeway," wrote John Dougherty, who takes the pictures featured in the Art of Transportation blog posts. "I'm shooting north. I actually shot through a Bidwell (used for paving). The crane you see in the background was lifting girders into place that day."
The new bridge will be a half-mile long and composed of 170-foot girders.
---
Art of Transportation
We think there is beauty in transportation. It's not all hard hats and pavement. Art of Transportation is a blog series featuring unique photos our team has taken while on the road or on a construction project.