Behind the Place Name: Jerome
By John LaBarbera / ADOT Communications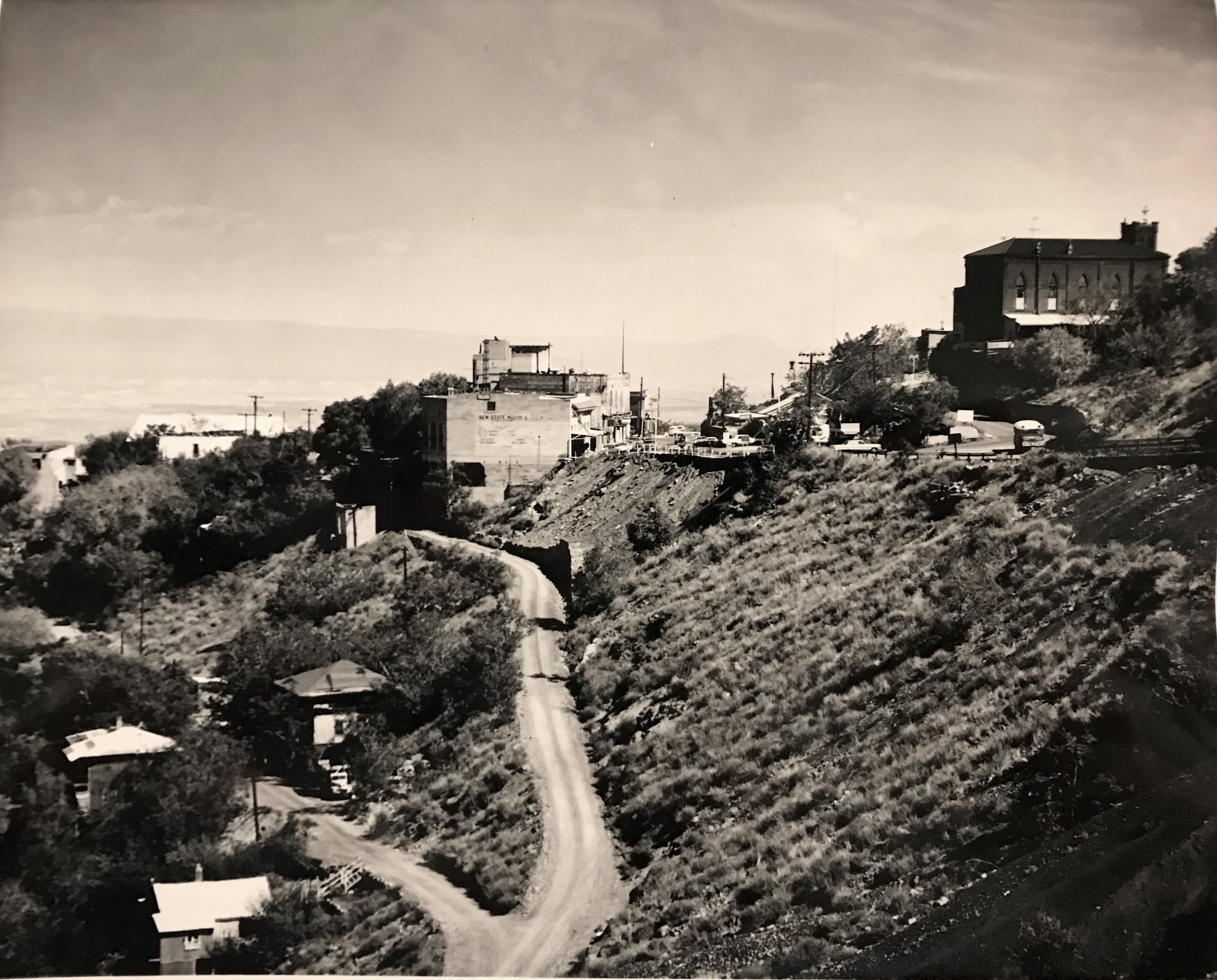 Welcome to the first blog in a series on the origins of Verde Valley place names.
Today we zero in on everyone's favorite haunted ghost town, Jerome; that little winding, mining 'burg up on the hill.
In these modern times, we know Jerome for its kitschy vintage stores, colorful architecture and refreshing walkability. But long before its incorporation in 1899, it was already a hardscrabble mining village full of industrious men and women who made their living unearthing copper.
Copper was noted in the area as far back as 1585 when Spanish Conquistadors were sent to the region to recover gold and silver.
The first official copper claims, however, came in 1876 by Angus McKinnon and Morris A. Ruffner. These claims were purchased by future Arizona Territory governor Frederick A. Tritle in 1880.
In 1883, Tritle formed the United Verde Copper Company with Frederick F. Thomas, a mining engineer from San Francisco. They were financially sponsored by a couple of bankers from New York named James A. MacDonald and Eugene Jerome.
Yes, THAT Jerome. He became the secretary of the United Verde Copper Company. But much like the namesake of Prescott, just 35 miles to the southwest, Jerome never visited the town named for him.
Not much is known about Mr. Jerome, other than the fact that he was a prominent lawyer and invested heavily in mining ventures. Much more is known about Jerome's first cousin, Jennie Jerome.
Jennie Jerome was born in Brooklyn in 1854 and was raised there and in Paris, France. A talented pianist as a girl, Jennie put her personal ambitions on hold when, in 1874, she married Lord Randolph Churchill at the British Embassy in Paris. Jennie would henceforth be known as Lady Randolph Churchill.
Less than eight months after their nuptials, Lady Randolph gave birth to the couple's first child: A boy named Winston.
Winston Churchill, of course, would go on to become Prime Minister of the United Kingdom during World War II and was arguably the most prominent British statesman in history.
So now you know that Arizona has a direct connection to Winston Churchill and that it runs straight through that quirky hill town of Jerome, just a short drive from anywhere along State Route 89A.
What will we learn next time? Find out in the next edition of Behind the Place Name. Right here, on the ADOT Blog.