From the Director: Taking a walk down memory lane for National Transportation Week
By John Halikowski / ADOT Director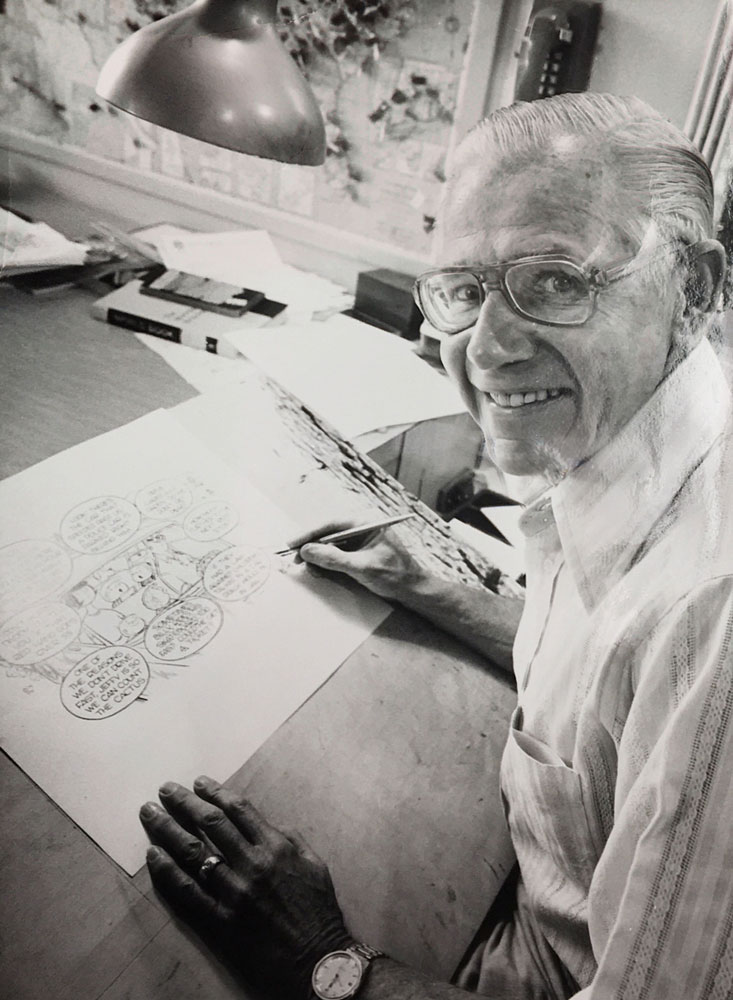 In 1979, ADOT had the privilege of working with the late Bil Keane, famed cartoonist and creator of Family Circus. Bil created a special cartoon featuring the family motoring down an Arizona highway, going the speed limit of 55 mph, in recognition of National Transportation Week. Of course, no "Family Circus" cartoon would be complete without the children – Billy, Jeffy, Dolly and PJ – voicing their comments to the sights and sounds they experienced on this family road trip. One of the cartoon voice bubbles reads "One of the reasons we don't drive fast, Jeffy is so we can count the cactus."Since 1962, Congress has designated the third week of May as National Transportation Week. It also includes a proclamation by our president that highlights the important role transportation has in contributing to our nation's economy and to communities across the country. This year, National Transportation Week is May 13-19 and provides an opportunity for us at the Arizona Department of Transportation to take a walk down memory lane.
I'm sure you can relate to family road trips in the car, taking in famous landmarks and visiting relatives on the other side of the country, not to mention the memorable conversations. What made those road trips possible is transportation – making sure you arrived to your destination safely. Transportation is indeed personal.
As we celebrate the important role transportation performs in our everyday lives during National Transportation Week, let us drive safely and not distracted, wear our seat belts, and obey the speed limits. There is no better message that one of the Keane children makes in the car, "Drive carefully, Daddy, so we don't get dead!" Such a powerful message that still resonates today!
---

This post originally appeared on ADOT Director John Halikowski's
LinkedIn page. He has led the agency since 2009.