Don't "fall" into road trip complacency as autumn arrives
By Doug Nintzel / ADOT Communications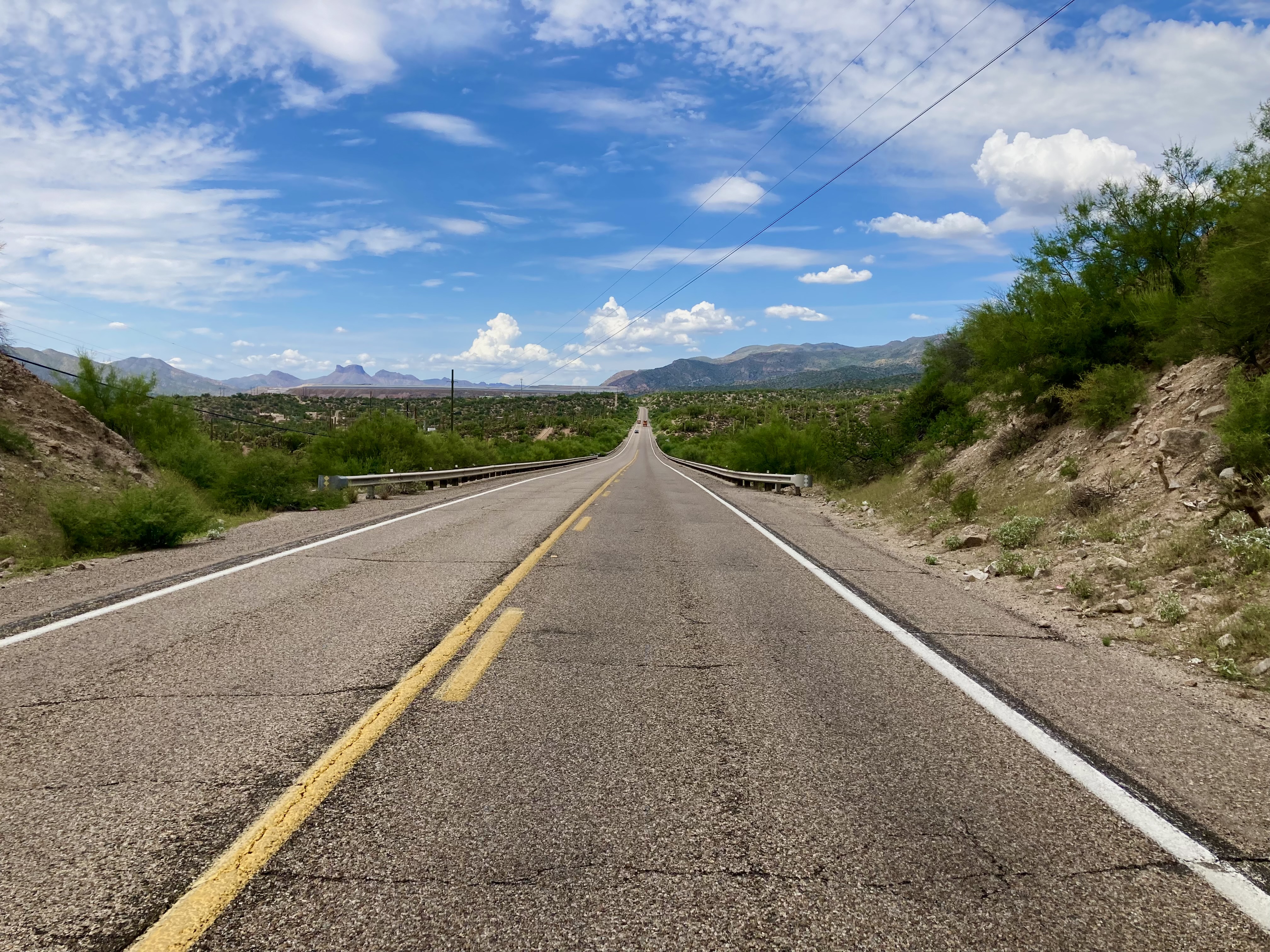 Ah, the old summer road trip to the high country in Arizona. Cruising along in an air conditioned vehicle, watching the desert landscape transition to golden (and sometimes green) grasslands or chaparral before the forest beckons. Then a tire blows out, the air conditioning calls it quits or a disabled vehicle on that uphill climb creates a long line of traffic and a two-hour delay that has you boiling over. Most of us have been through this at least once, right?
But it wound up not being all that bad, because you listened to those nice folks at ADOT when they mentioned being prepared for such a trip. Even in that delay, you were a little more comfortable because you packed extra drinking water in a cooler for your family. You remembered to pack that old, extra blanket that you could kneel on if you needed to change that tire. And it actually wasn't you needing to change that tire because you had the tire pressure checked and adjusted before the trip. As for the A/C going out? Sorry, not even my mechanic has been able to prevent that.
As we leave Labor Day Weekend behind, we now look ahead to what I hope will be your chance for a road trip this fall. Before we go any farther, please follow recommended guidelines and policies related to the current health situation.
Being prepared for a road trip is a year-round necessity, especially with our extreme weather conditions in the desert southwest. So get out that old milk crate, or cardboard box, and build that "just in case" travel prep kit. That's in addition to the extra drinking water mentioned earlier.
ADOT provides some great information to review on our Severe Weather Safety site. The kit is where you can pack a flashlight, and extra batteries. That old blanket, a first aid kit, an extra jacket or set of clothes in case of inclement weather (yes, you could get wet) and a travel tool kit are good items to consider. An umbrella can help in rainy or "need some shade" conditions. I've also lost count of the number of times I've said, "Why didn't I bring some sunscreen?"
Try your best to maintain a fully charged cellphone. ADOT also encourages you to download our free ADOT Alerts app, available at ADOTAlerts.com, which will send information to app users in affected areas when an unscheduled highway closure or other major traffic event occurs. Many folks have been able to switch to an alternate route after receiving an ADOT Alert.
So fuel up, don't let your gas tank level get too low and head out on Arizona's highways with a plan. Let someone know where you're heading. Before you know it, winter, snowplows and winter-weather driving tips will be here. That's a story for down the road.