Driving Safety Home: Buckle Up
Driving Safety Home: Buckle Up
By Dallas Hammit / ADOT State Engineer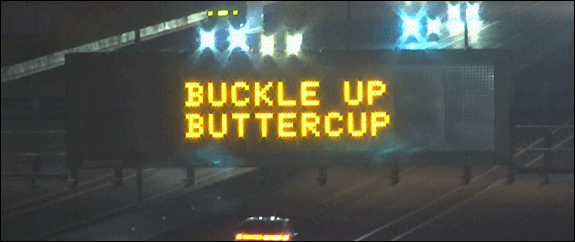 Did you know that more than 20 percent of all people killed on Arizona roadways in 2018 weren't wearing seat belts? That equaled 216 unnecessary fatalities.
Seat belt use in Arizona has been on a decline, dropping from 88 percent in 2016 to 85.9 percent in 2018, according to the National Highway Traffic Safety Administration. In contrast, the national seat belt use was reported at 89.6 percent in 2018.
It's important to understand the potentially fatal consequences of not wearing a seat belt and learn how you can make a positive difference. Start by setting the right example. Always wear your seat belt every time you drive. Model the behavior you want others to follow, especially your kids. Before you start to drive, make sure all passengers are buckled up properly or properly restrained in the appropriate car seat. Remember that in addition to saving lives, child car seats are required by Arizona law. Children younger than 8 years old and under 4 feet 9 inches must be properly secured in a safety or booster seat.
Vehicles come standard with an increasing amount of tech, all designed to keep us safer. But the simple seat belt proves to be one of the best defenses against impaired, aggressive and distracted drivers. Being buckled up during a crash helps keep you safe and secure inside your vehicle. For seat belt safety tips, go to FocusonDriving.com.
Unfortunately, drivers today still need to be convinced because the lack of seat belt use continues to be one of the leading factors in traffic deaths. Buckle up and get safely home!