Is El Niño a bust?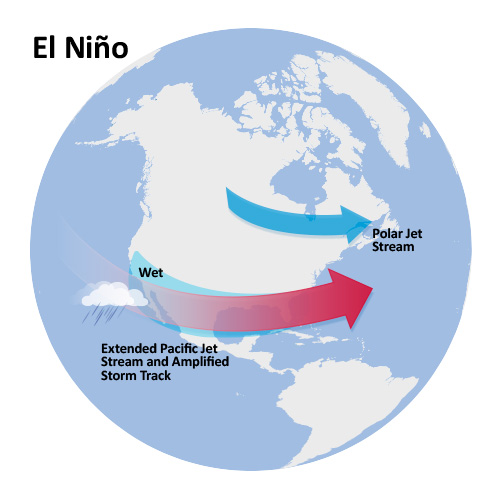 By Caroline Carpenter / ADOT Communications
The El Niño forecast has had many, including people at ADOT, planning for downpours in the desert and lots of snow in the high country.
So what happened, and is it too late for a wet spring? We went to ADOT meteorologist Paul Panhans for some answers.
Q. Where has the rain gone?
A. El Niño is alive and well, but the upper atmosphere isn't cooperating. We have been plagued by high pressure to our west, which is carrying the moisture away from Arizona to the Pacific Northwest.
Q. How exactly has El Niño played out from a meteorologist's perspective?
A. We have experienced well below the precipitation expected for an El Niño year. However, the Pacific Northwest in January and February saw above average precipitation. This trend continued into the early weeks of March. There also is a definite weakening of El Niño. The current forecast has El Niño dissipating by mid-summer, followed next fall or winter by a La Niña event with lower than normal precipitation.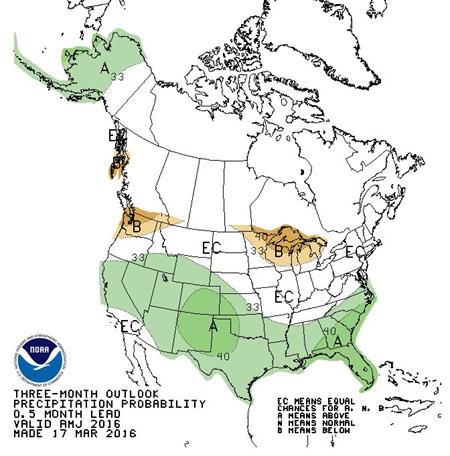 Q. What normally happens during an El Niño?
A. El Niño is caused by cyclical atmospheric pressure changes occurring every two to five years that increase surface ocean temperatures off Mexico, Central America and South America. Because it increases ocean temperatures, more water evaporates. If atmospheric circulations cooperate, they can push this added atmospheric moisture into the Southwest and cause above normal precipitation in the fall and winter.
Q. What might happen in the few remaining months of El Niño?
A. Even though this has been a slow El Niño year in terms of precipitation, that could easily change. The high pressure to our west could move out, and tropical moisture could move into the Southwest. The three-month outlook graphic below from the NOAA Climate Prediction Center suggests there's still a chance for some moisture before El Niño dissipates over the summer.