Ensure your pet's safety when traveling with these tips
Ensure your pet's safety when traveling with these tips
Kathy Cline / ADOT Communications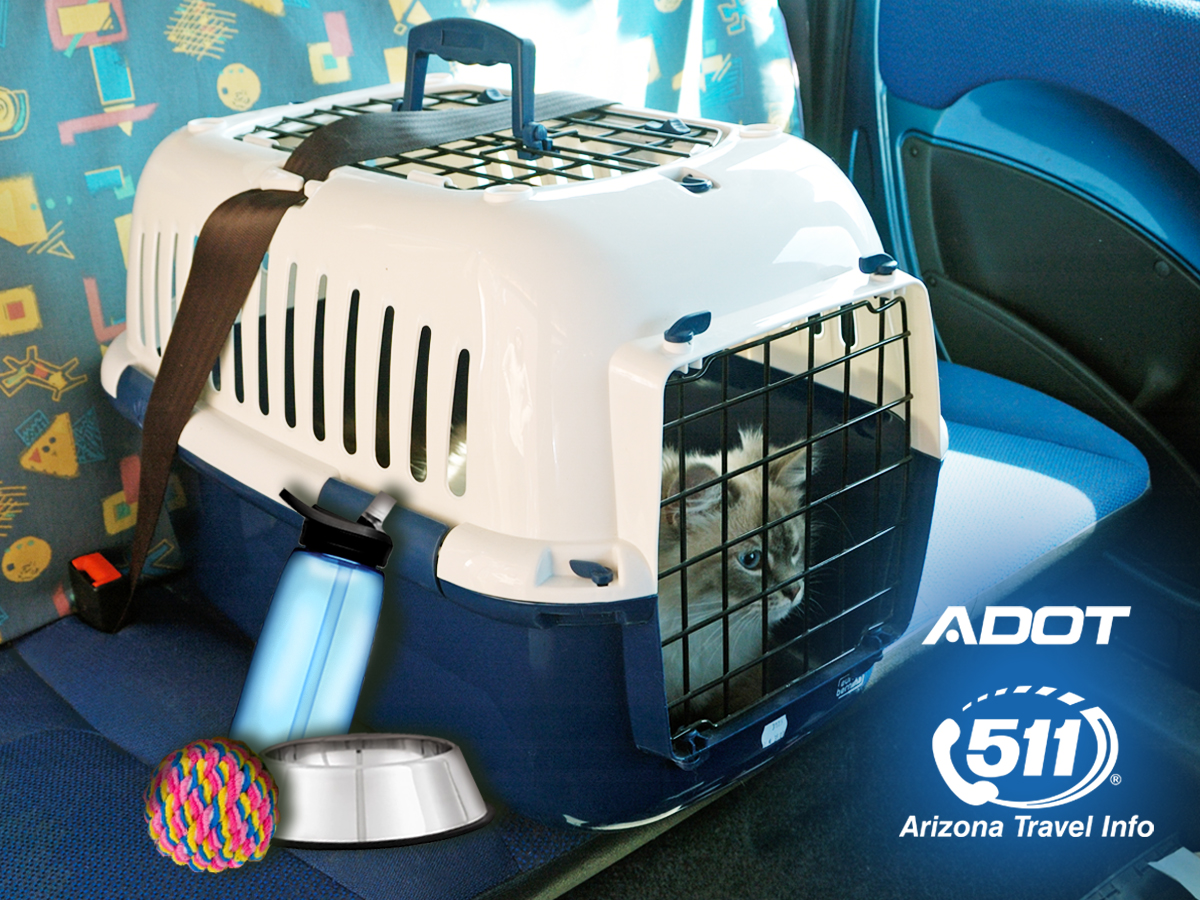 Traveling with pets can be fun: they keep you company and can make for some great photos at landmarks.
It can also add some stress and we're sharing these travel safety tips from the American Society for Prevention of Cruelty to Animals to help ensure comfort and safety for pets -- and their humans -- on road trips.
Ensure your pet has a microchip with current information and is also wearing a collar and tag with your name and phone number. A temporary tag with your cell phone and destination phone number is also a good idea.
Keep your pet in a well-ventilated crate or carrier that's well secured. If you don't want to use a crate or carrier, keep your pet securely buckled in a back-seat harness. Don't allow your pet to hang out a window; it could be harmed by flying debris or rocks.
Pack a pet-friendly travel kit with food, bowls, a leash, waste scoop, plastic bags, medication and a favorite toy, pillow or blanket for a sense of familiarity. Bring bottled water to avoid stomach discomfort to your pet from drinking water that's not from your area.
Make sure to stop every so often so your furry friend can get some exercise, while on a leash, of course.
Never leave your pet alone in a parked vehicle. In warmer months, the interior of a vehicle can become an oven. In cold weather, a vehicle can act as a refrigerator, causing an animal to freeze to death.
Happy travels!