Fairbank: Little town, shorter existence along SR 82
By John LaBarbera / ADOT Communications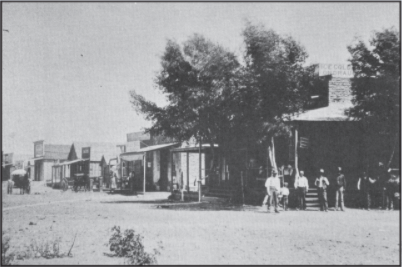 When talking about historic Arizona towns, our minds suddenly leap to more popular haunts like Jerome, a must-stop along the curvaceous State Route 89A, or Tombstone, the Old West archetype on State Route 80.
But the fact is our state is chock full of municipalities that, for one reason or another, were simply deserted along the way. Today, we'll scratch the surface on a town called Fairbank.
You'll find this once-bustling 'burg on State Route 82, just about 10 miles west of the aforementioned Tombstone. That's significant because at the time it was settled Fairbank stood as the nearest railroad stop serving Tombstone. The railroad was so crucial to the town that it was named after Nathaniel Kellog Fairbank, a Chicago investor who partially funded the track.
Fun fact: Fairbank, Arizona, was dedicated the same day its post office opened – May 16, 1883. That's a good 18 years before the founding of the arguably better-known Fairbanks, Alaska (named after Indiana Sen. Charles W. Fairbanks, who later served as vice president under Theodore Roosevelt).
About 100 people lived in Fairbank at its height, along with all the thriving businesses you'd expect in an Old West town: saloon, general store, butcher shop and the odd steam quartz mill.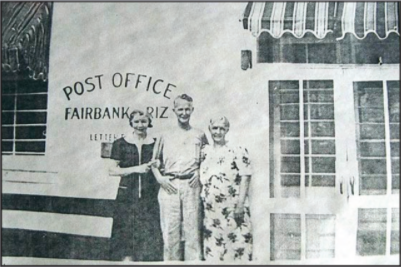 A series of unfortunate events led to Fairbank's decline. Tombstone's mines flooded into extinction in 1886, and as the years went on several bouts of drought forced many farmers to pack up and find fertile land elsewhere. Fairbank's population dwindled.
But when the railroad linked Fairbanks to the thriving Bisbee area in 1889, momentum seemed to be back on its side.
That all came to a screeching-steam-train-sized halt in 1901 when the Boquillas Land and Cattle Co. purchased the land the town was built on and exiled most of the residents, keeping just a few business going until the early 1970s.
The Bureau of Land Management purchased the land in 1986 and incorporated it into the San Pedro Riparian National Conservation Area. What's more, living up to its name, the bureau conserved and restored many of the historic buildings in the former town that's open to the public for self-guided tours.
So take a drive down State Route 82 and immerse yourself in a little piece of Arizona history.