With freeway bridges, what you don't see counts
By Tom Herrmann / ADOT Communications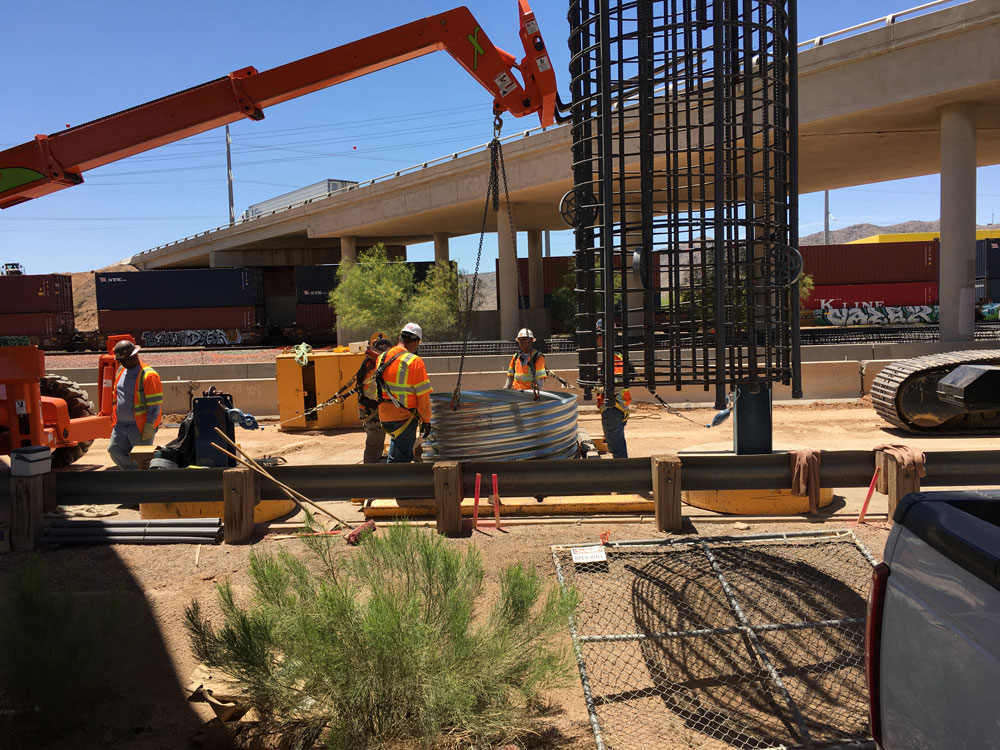 It sounds like something Forrest Gump would say: Bridges are like icebergs – you never know what you really have.
Icebergs, as most anyone can easily tell you, are much larger below the surface than above it.
It's pretty much the same with bridges.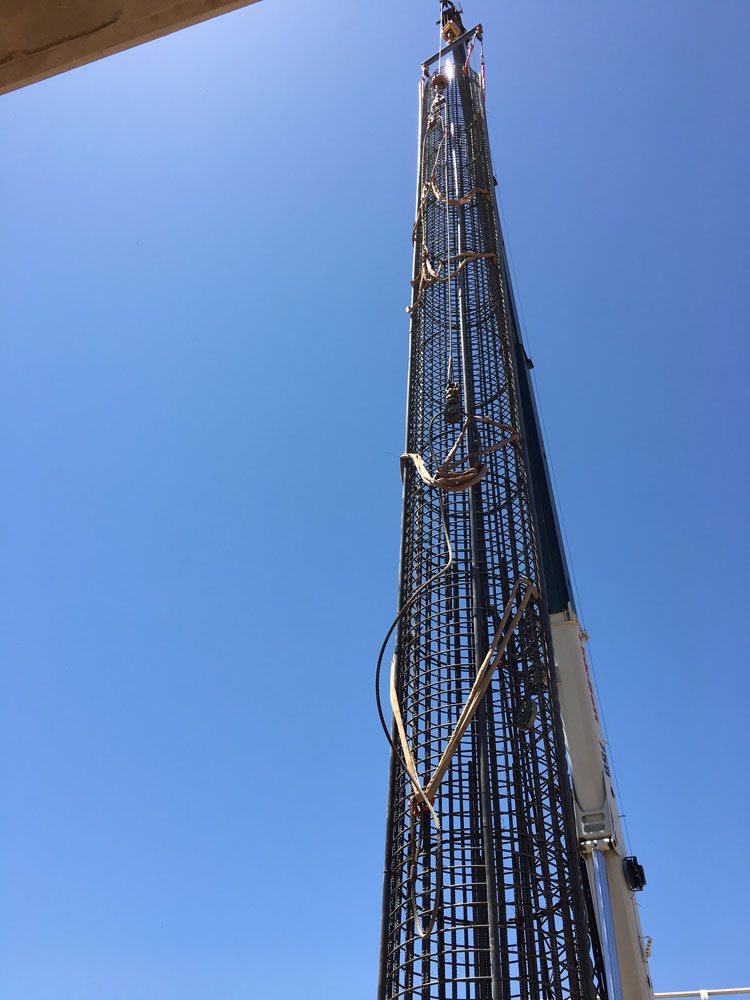 In Casa Grande, Arizona Department of Transportation crews are working along Jimmie Kerr Boulevard under the bridges that carry Interstate 10 traffic. As part of a project to widen I-10 in the Casa Grande area, crews are building new, wider bridges over Jimmie Kerr and the Union Pacific Railroad tracks. The new bridges will be between the existing bridges.
The pillars you see supporting bridges all across Arizona only tell a small part of the story.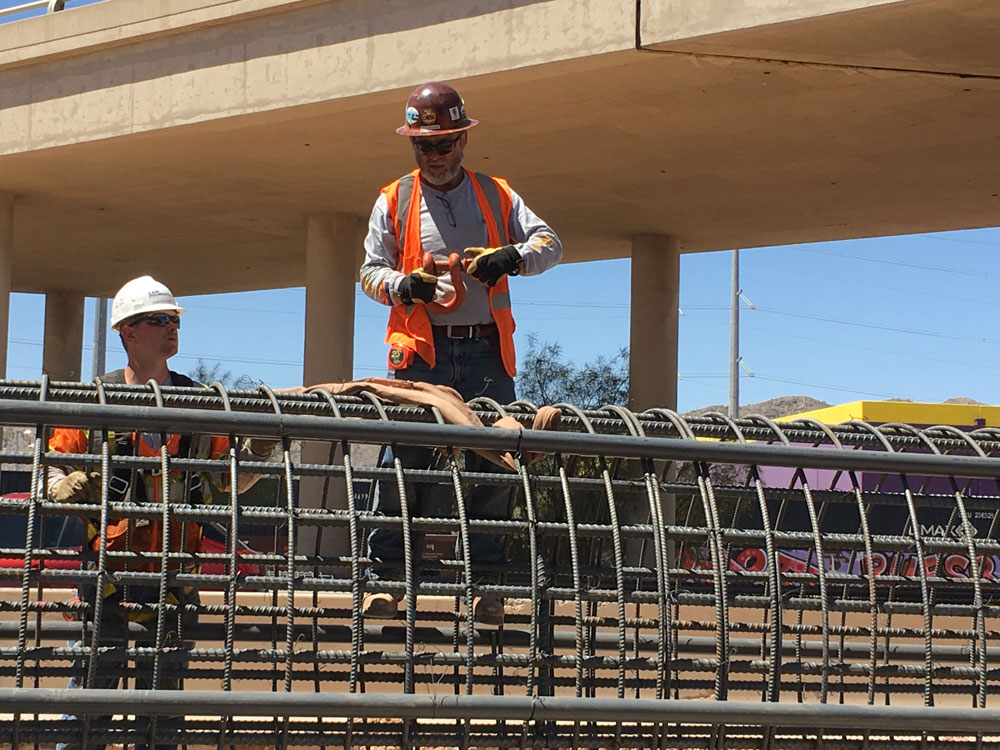 Lying on the ground along Jimmie Kerr under I-10 recently were several 80-foot-tall cylinders of rebar, metal used to strengthen the concrete supporting the bridge. Maneuvering carefully between the existing freeway bridges overhead, crews last week placed the first rebar tower into the first 82-foot hole.
It's a snug fit: the hole is only about 6 feet across and has about 6 inches of space to spare on each side.
After the hole is filled with concrete, the supporting piers will rise from ground level to the bridge itself. In all, about 10 piers will support each of the two bridges, one for each direction of I-10.