Heading to play in the snow? Have fun, but leave prepared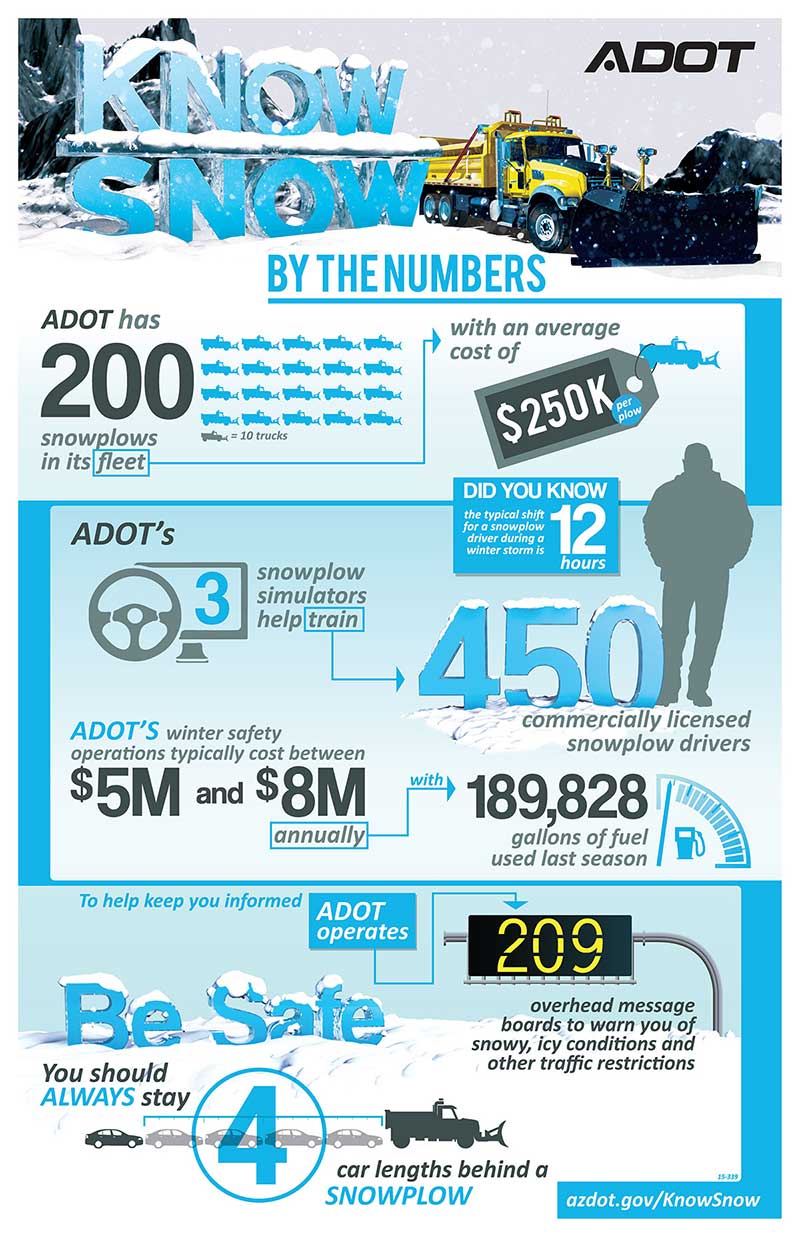 Depending on where you live in Arizona, seeing snowfall is either a familiar occurrence or it's as rare as a Bigfoot sighting…
For those of us who don't experience snow that often, a trip up north can be a special time to play in a wintry wonderland – a chance to ski, sled and throw snowballs.
As desert dwellers make the trek to Arizona's high country, it is important for everyone to prepare for potentially harsh conditions and the possibility that crashes, breakdowns, traffic or some other problem will leave travelers in the cold far longer than anticipated.
In other words, understand what you are heading into and don't drive to Flagstaff in only your shorts and sandals. Trust us, we've seen stranded motorists drastically unprepared for winter weather.
Before you make the trip, visit our Know Snow page for winter driving tips and other safety recommendations. You should also check out today's news release for more pointers, including details on why it's seriously unsafe to stop on the side of an interstate or state highway to play in the snow (just don't do it!).
We want to make sure you're prepared to have a trip up north that's not only fun, but safe. We have a lot of information for you, including that Know Snow page, all of our snow-related videos and many previous blog posts.
As always, we encourage you to stay up-to-date with the latest highway conditions around the state by visiting the ADOT Traveler Information Center at az511.gov or by calling 511. ADOT's Twitter and Facebook accounts are excellent sources as well.