Highway Hawk rescues highway cat
Highway Hawk rescues highway cat
By Laurie Merrill / ADOT Communications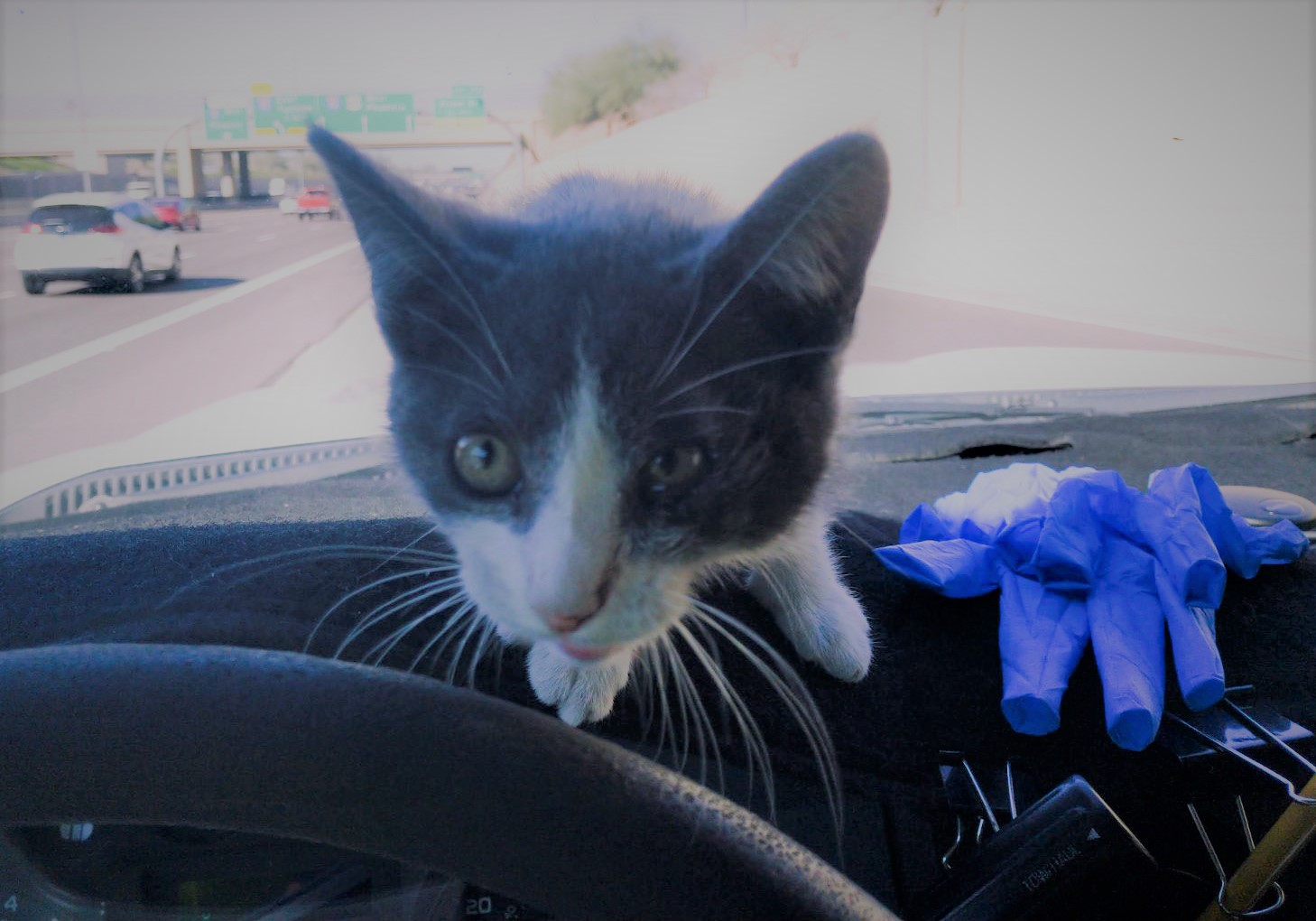 This is the story of a lucky cat rescued from danger.
Let's call it: Highway Hawk saves highway cat.
On Monday, the young feline was clinging to a drainage grate on the shoulder of US 60 near Mill Avenue in Tempe. Her prospects looked pretty bleak.
Enter ADOT's Raymond Shaban, a member of the new Incident Response Unit sponsored by State Farm. 
Shaban, who once was the man behind the costume as ADOT's Highway Hawk mascot, spotted a gray-and-white patch along the road.
"When I got there, the cat wasn't moving," Shaban said. "But when I went over and touched her, she moved. She was really scared. She was holding on to the grate. I picked her up and comforted her."
Thus, the Highway Hawk saved a highway cat. The highway cat has a new name, albeit temporary: Millie, named after the road she was found near.
Millie rode on the dashboard of Shaban's truck like a car ornament. Shaban said she was very loving and sweet. She meowed at him as he drove to the Maricopa County Animal Care and Control shelter in Mesa.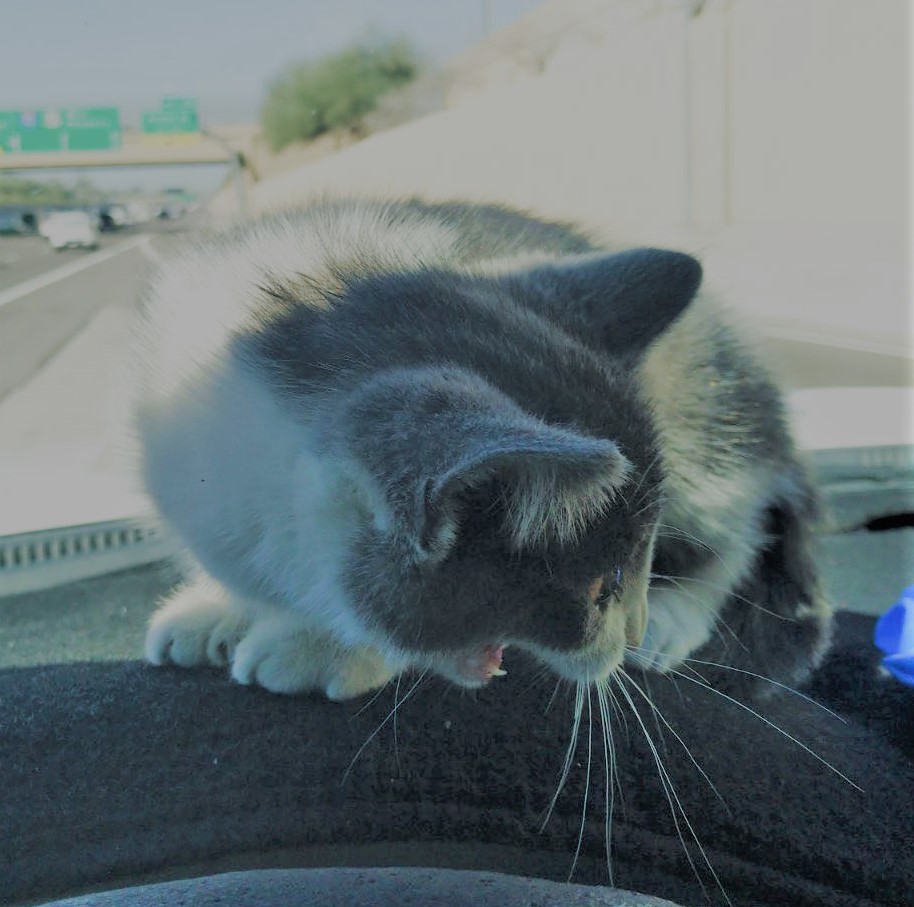 "I meowed back," he said. "I have two cats myself."
At the shelter, she was examined by veterinary professionals.
"She was very friendly," said Irene Rodriguez, operation support specialist. "She allowed everyone to pick her up and hold her."
She is a domestic shorthair and is not feral, Rodriguez said. Feral cats are terrified of humans.
"She must have had a family at some point," she said.
Next up is treatment for a minor wound and eye inflammation, followed by spaying.
In another lucky stroke, it looks like Millie has already landed a home with an ADOT employee who works in the Traffic Operations Center.
But there are between 500 to 700 other animals available for adoption at the West Valley and East Valley animal control centers. There are even a few gray and white kittens who look a lot like Millie.