Highway History: State Route 67
By Kathy Cline / ADOT Communications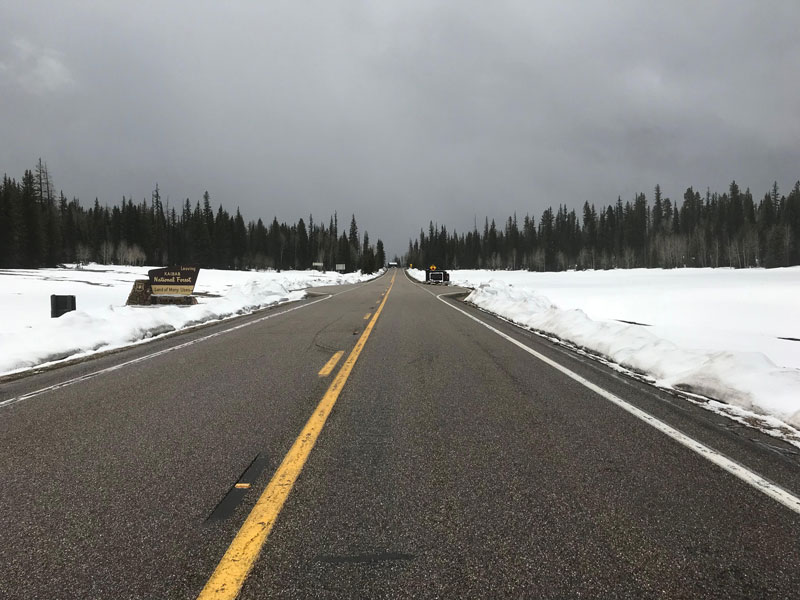 Winding through forest and meadows between Jacob Lake and the Grand Canyon's North Rim, scenic State Route 67, which reopens Wednesday, May 15, after being closed for the winter along with park facilities, is a drive worth taking.
Pines and aspens line this winding route, which was a trail and U.S. Forest Service road long before being paved in 1940 and becoming part of the state highway system in 1941. Its beauty earned a designation in 1985 as an Arizona State Scenic Road and National Forest Scenic Byway within the Kaibab National Forest.
In 1998, Federal Highway Administration recognized SR 67 as a National Scenic Byway.
After Grand Canyon National Park facilities close for the winter, SR 67 closes as well until the park's North Rim, campgrounds and other amenities open in mid-May.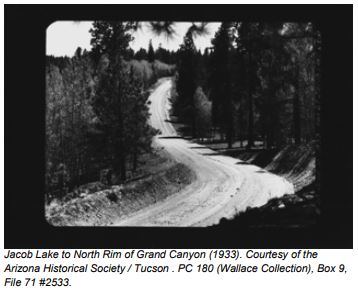 The area receives a great deal more snow than most other places in Arizona's high country – more than 9 feet during an average winter. And the snow can linger. The photo atop this post shows SR 67 just the other day as ADOT crews got it ready to reopen.
The beautiful scenery along SR 67 and throughout the area, along with the dramatic views waiting at the North Rim, make this a popular destination during warmer months.
Our website has more about State Route 67 and about designated scenic highways in the state.