Infrastructure Week: It requires attention, care and support to help grow our future
EDITOR'S NOTE: During Infrastructure Week 2019, we're highlighting aspects of construction, improvement and maintenance that are part of Arizona's $22.4 billion investment in state highways. Today, our director shares his thoughts.
By John Halikowski / ADOT Director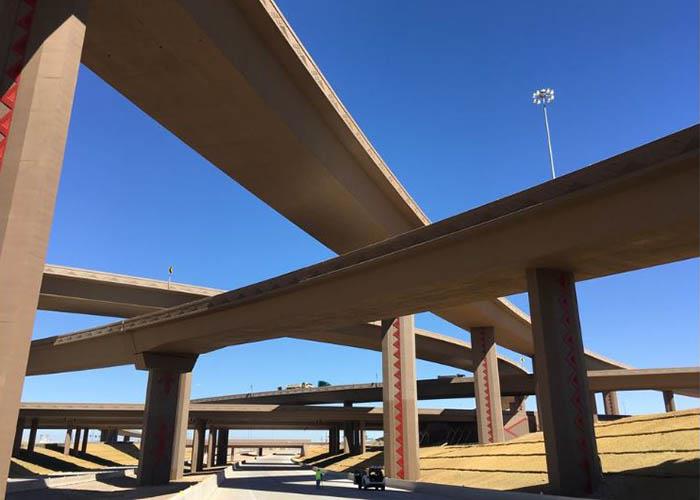 Every second of the day, we rely on countless systems to provide us with everything from energy and phone service to reliable transportation options and a strong internet connection.
We expect that we'll have water when we turn on the tap or light when we switch on a lamp. Similarly, when we head out to work each morning, we expect roads and bridges to travel on during our commutes. Unless something's not working the way it should, most people don't spend a lot of time thinking about the infrastructure that's so vital to our daily lives and our productivity.
But we need to be thinking about it, now more than ever. Specifically, we need to realize the importance of our infrastructure and protect its value by making investments for the future.
At ADOT, we're trying to do just that.
Once a road or a bridge is built, the job's not done. We have numerous professionals who work every day to repair, support and maintain every single part of the system. This agency continues to invest a majority of our limited resources to maintain the state's highway system, now valued at $22.4 billion.
Making infrastructure a top priority requires public support, which is why ADOT is proud to recognize Infrastructure Week (May 13-20). Now in its seventh year, the week is designed to raise awareness about the importance of infrastructure to the nation's economy, workers and communities.
The economy relies on effective and efficient methods to bring goods and services to market. Infrastructure plays a critical role in making sure grocery store shelves are stocked, online purchases can get delivered and coast-to-coast trade routes are maintained.
In honor of Infrastructure Week, I challenge you to think about the ways you rely on some form of infrastructure. I hope you will agree with me on the importance of infrastructure and how vital it is to our future.
---

This post originally appeared on ADOT Director John Halikowski's
LinkedIn page. He has led the agency since 2009.