Kaizen: Making changes for the better
Kaizen: Making changes for the better
By John Halikowski / ADOT Director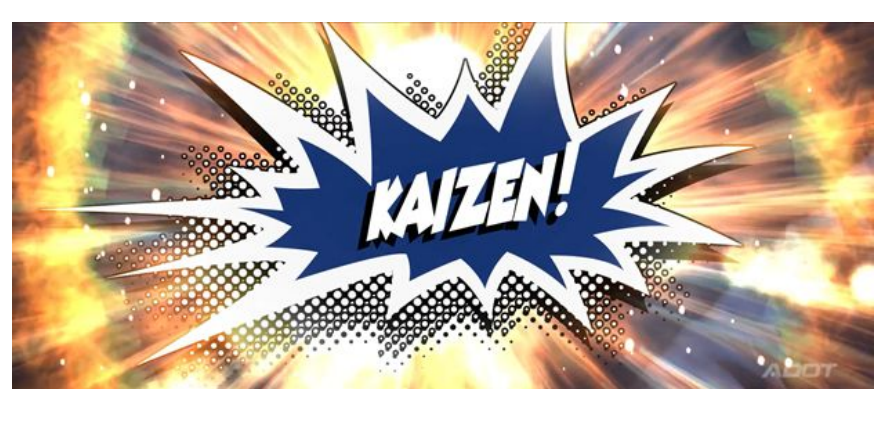 At the Arizona Department of Transportation, we are all about improving our processes whereby safety and quality are enhanced, and eliminating wastes. The effort is called "kaizen." In our Continuous Improvement culture, kaizen can be a noun (change for the better) or verb (make change for the better).
I've been amazed by how our employees have embraced our kaizen philosophy since 2016. A kaizen can be large or small. It can be a new way of removing rusted nails from damaged guardrails with an impact gun and 6-inch socket to a new invention called a guardrail crab, which moves and lifts guardrail into position along a roadway. The result has been a reduction in the number of employees needed to replace guardrail and potential injury, not to mention enhancing safety for everyone.
We have videos that depict kaizens in action and the effects in the work being performed, from a barrel funnel to load sand into crash barrels, to using a reverse diamond stencil when repaving our roadways.
One of the most notable kaizens has been reducing wait times at our Motor Vehicle Division offices. A team identified all the process steps to issue a driver's license. Using a problem-solving mindset, they located and eliminated wastes in the process. What used to take a day, now only takes minutes. Our MVD employees truly have embraced their mantra of "out of line and safely on the road" with many kaizens that enhance the customer experience.
Using humble inquiry, our employees ask, "Why do we have this process step and what value does it bring?" By asking why, our employees are empowered to find a better way, to become problem solvers and make changes for the better. The essence of kaizen is "everyone, everywhere, solving problems every day!"
Here are just a few more examples of note-worthy kaizens implemented at ADOT: anti-graffiti shields on freeway signs, tablets for windshield wiper fluid mixtures, repurposed generator trailer for guardrail repair, refurbished herbicide truck to spray weeds in our right of way and use of a winch in a truck to help remove large animal remains on our roadways.
I'm proud to say that we've implemented more than 39,000 kaizens at ADOT over the past six years. We've made changes for the better - eliminating wastes, improving processes, enhancing safety and quality, and providing better customer experiences.
Kaizen!