Kitten rescued on Loop 202 by IRU
Kitten rescued on Loop 202 by IRU
By Julian Lopez / ADOT Communications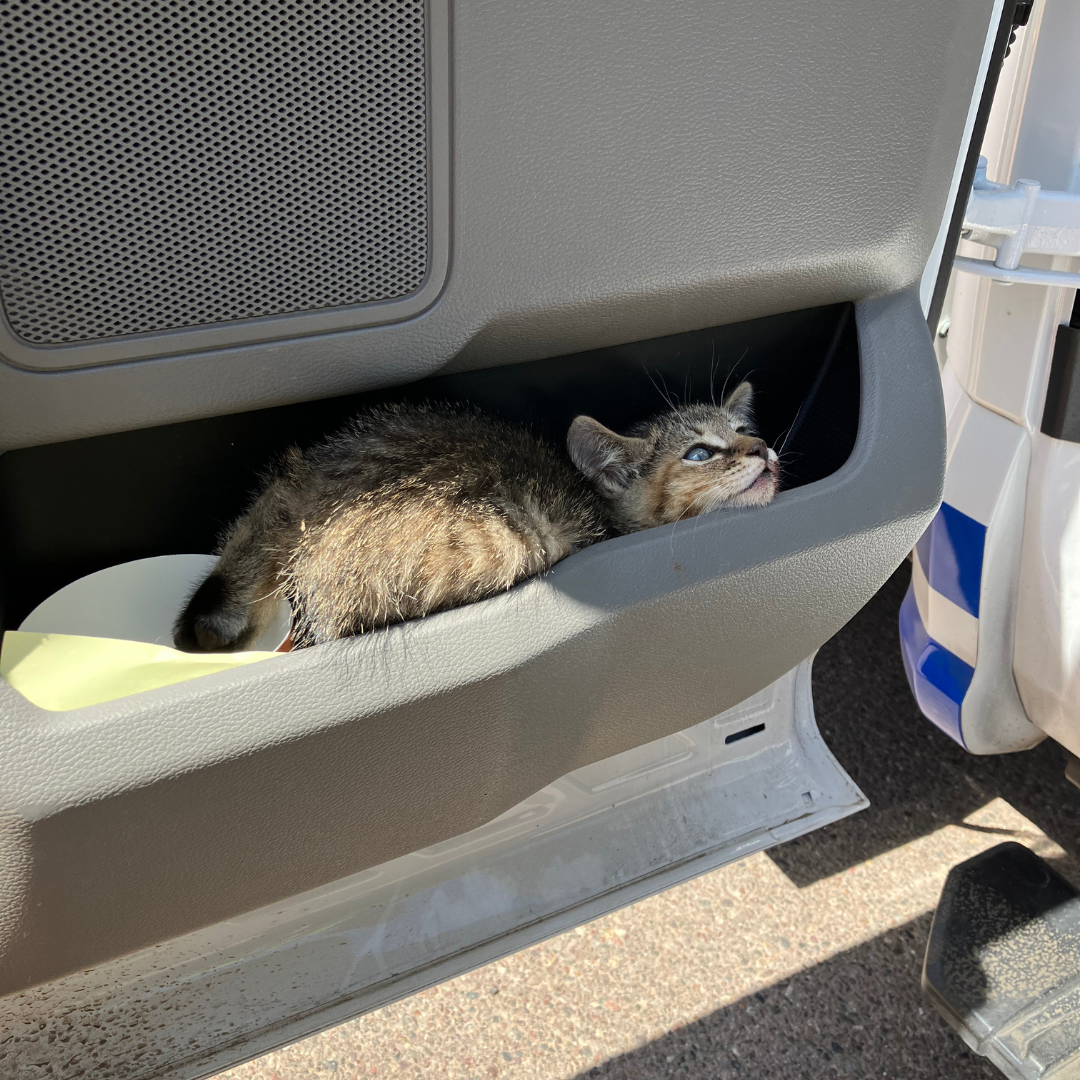 Derik Woitaszewski says he's been characterized as someone who "is able to get along and help animals as needed."
So, it comes as no surprise that when ADOT's Traffic Operations Center (TOC) received a call on the morning of May 11 about a kitten wandering along the Loop 202 South Mountain Freeway near Vee Quiva Way, Woitaszewski, a member of ADOT's Incident Response Unit, sponsored by GEICO, sprung to action.
"As I arrived (on scene)...with help from the TOC and photos of the location, I was able to go right in front of the cat and find it immediately," said Woitaszewski, who has been a member of ADOT IRU for two years.
Woitaszewski said he wanted to give the kitten time to become as comfortable as possible in the stressful situation, hoping it would stay still and he could rescue it quickly.
However, the kitten darted down the shoulder of the highway. Fortunately, Woitaszewski was able to catch up to the cat, picked it up and put it in his truck, where the cat snuggled safely into the storage compartment of the passenger-side door.
Since being rescued, the kitten was checked for a microchip, but none was found, and an ADOT staffer has given it a new home and name, "Dotty."
This wasn't the first time Woitaszewski has rescued a cat. About two months ago, he corralled a cat on a transition ramp from I-10 to I-17.
Of course, he did. Maybe he's ADOT's animal whisperer?