Let I-40 take you to an odd gravesite
By Kathy Cline / ADOT Communications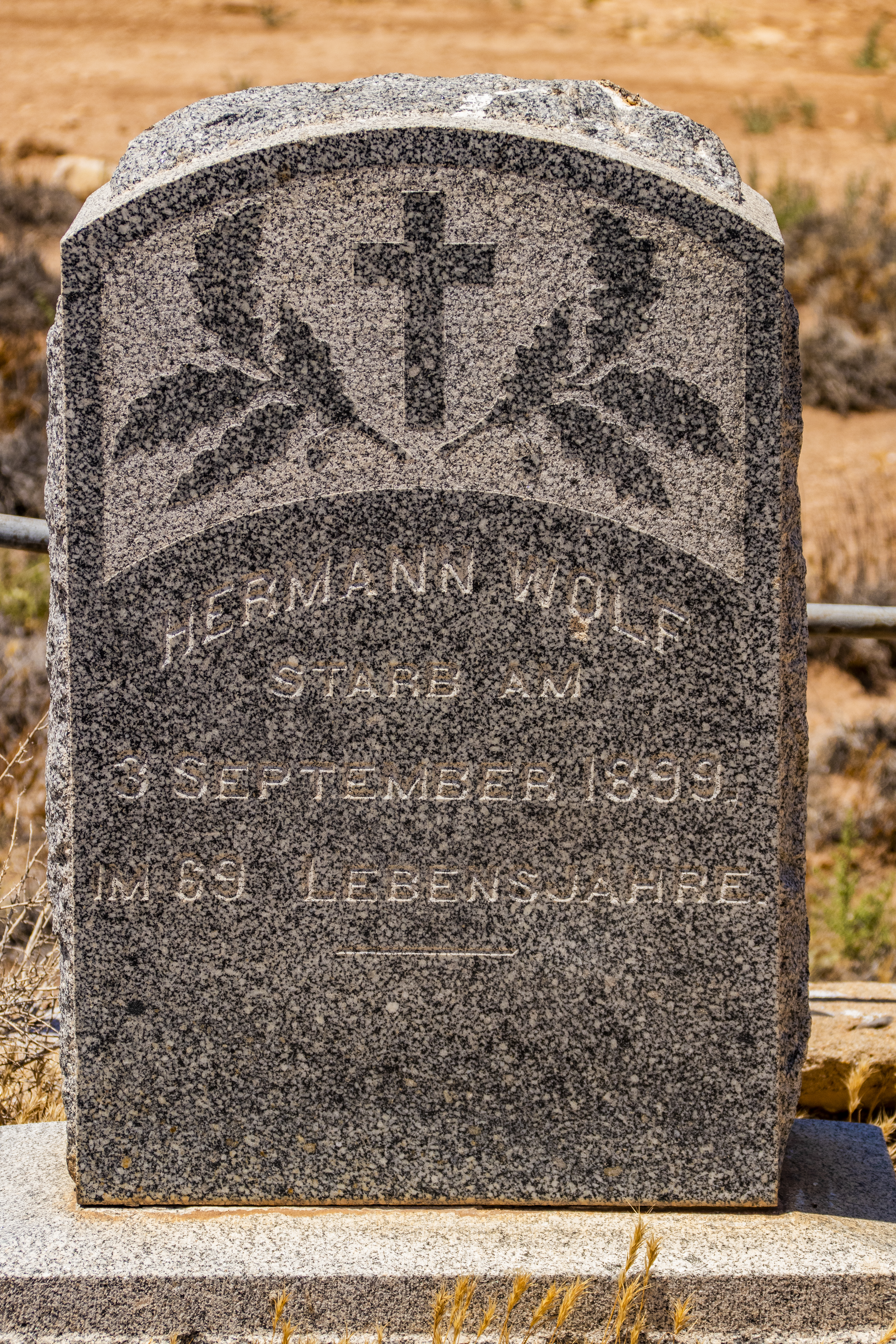 Interstate 40 can take you to some odd places throughout Arizona – including this gravesite. It's rumored to commemorate the final resting place of the only man who died peacefully near a rough Arizona town.
Canyon Diablo ("Devil's Canyon" in Spanish) was truly "lawless." When the town was founded in 1880, the closest law enforcement was over 100 miles away. The 2,000-person town was considered meaner than Tombstone and Dodge City combined. Saloons, brothels and gambling dens operated 24 hours a day on "Hell Street;" drifters, gamblers and outlaws flocked to the small town. Canyon Diablo's first peace marshal was sworn in at 3 p.m. and killed by 8 p.m. Many citizens went the same route, ending up in Canyon Diablo's "Boot Hill."
Hermann Wolfe (also spelled "Herman Wolf" and "Johann Hermann Wolf") stood out. The mountain man and beaver trapper was born in 1831 in Sachsen-Anhalt in north-central Germany. That's why his headstone – said to have been put up after World War II by a relative – is written in German. For those who don't speak Deutsch or have trouble deciphering the epitaph, it reads "Hermann Wolf, died on 3 September 1899, 89 years of age."
After immigrating to the states and heading out west, Wolfe owned a trading post on the Little Colorado River north of Leupp. To avoid being robbed (a regular occurence in the area), he buried his profits around fences on his property. He ran his trading post from 1869 to 1899. It's said he died a natural death there and then his body was shipped to Canyon Diablo for burial. Since natural deaths were uncommon for the time and place, Wolfe is often said to be the only man close to the lawless community to experience one.
Originally accessible through US Route 66, you can still see Wolf's gravestone in Canyon Diablo's cemetery, along with some town building foundations today. If you exit Interstate 40 at 2 Guns and head north, it will lead you there.