Look for an even busier summer for pavement improvements
Look for an even busier summer for pavement improvements
By Garin Groff / ADOT Communications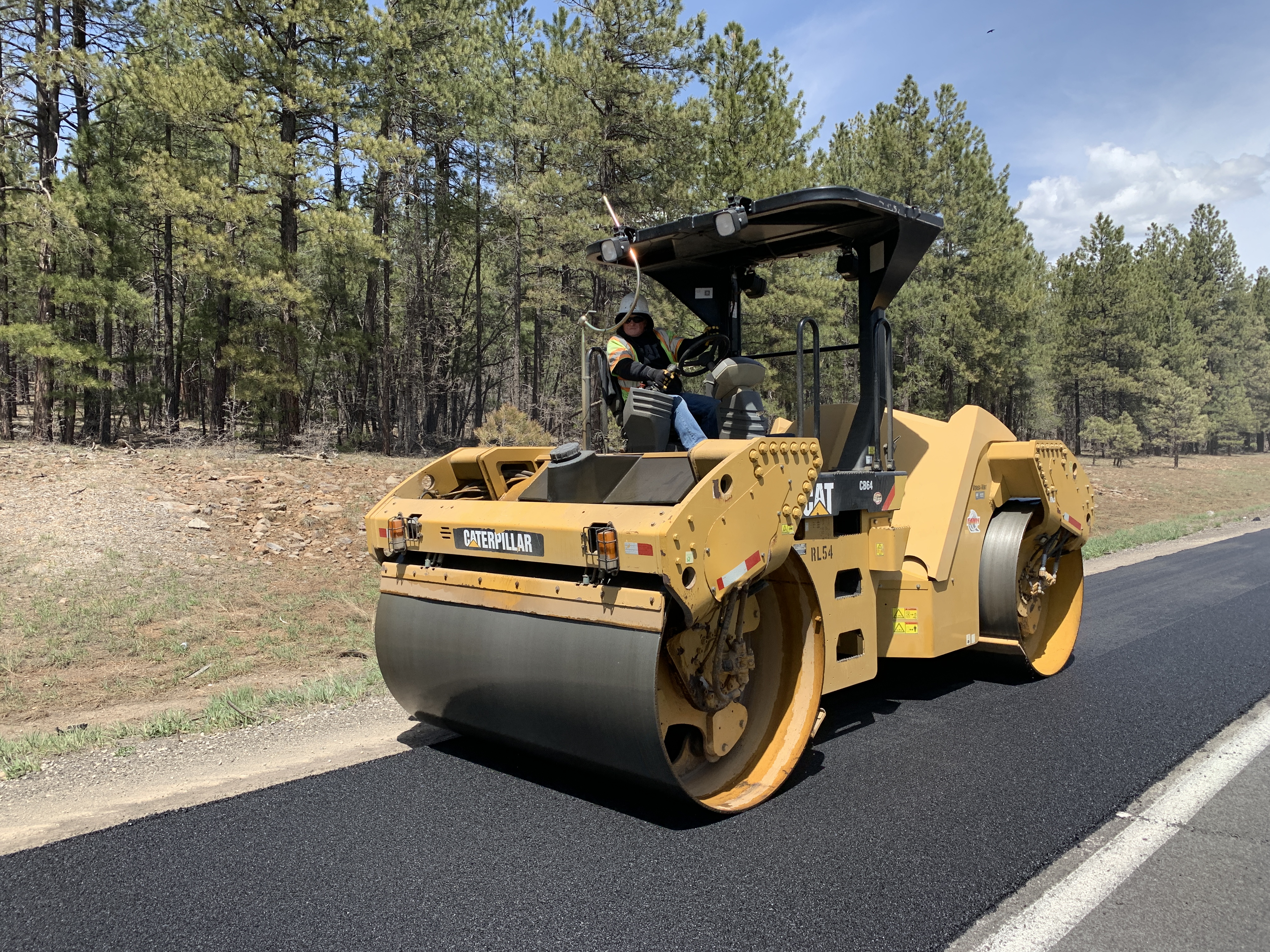 Summer is on the horizon, and that traditionally means the start of ADOT's pavement repair season. After an unusually harsh winter, we're gearing up for even more projects across the state.
In addition to pavement projects already in the works, including repaving southbound I-17 between Flagstaff and the Yavapai County line, ADOT is about to begin the first of 23 projects to repair pavement, mainly in northern Arizona, after the record-setting winter. The State Transportation Board approved $50.5 million for these projects, which will extend through the summer. 
The state budget approved for the fiscal year beginning July 1 includes even more funding for these repair projects, which consist of removing and replacing areas of damaged surface pavement. Most of these areas are in higher elevations where freeze-thaw cycles stress pavement.
The interactive video above, from our I-17 paving project south of Flagstaff, shows how crews apply a new overlay of asphalt after the top layer has already been milled away. Click anywhere on the video to change your view.
Pavement maintenance is a year-round priority at ADOT, and the work the video shows, sometimes referred to as a mill and fill, is one of the more involved responses.
In addition, you may see crews replacing temporary patches with larger, permanent ones to repaving miles of a highway. Some of this work will consist of spot repairs replacing a small area around a pothole. In those cases, crews will cut out a larger section of pavement until reaching a solid base underneath. Then a crew applies an oil-based product before filling the area with asphalt. To complete the repair, a roller compacts the new material.
Where worn pavement extends for longer distances, a large milling machine will remove the top couple inches of pavement spanning a single lane or the entire roadway. These sections could stretch for a few hundred feet or even a mile. 
While the schedule for the 23 projects mentioned above is still being developed, we've already announced the locations here. The project locations all include spot work, meaning select sections of the highway will be patched or repaved. One exception: An entire 20-mile-long section of State Route 260 will be repaved this summer.
The work will include daytime and nighttime work, depending on the area and what is safest for work crews and the traveling public.